Fast forward to the future
A sneak peek into futuristic Healthcare CRM technologies
The modern healthcare industry has become highly patient-centric. As digitally powered patients compare reviews and pick medical care providers based on feedback; patient satisfaction has emerged as a key success metric for healthcare organizations.
The medical industry is a competitive space and this has made patient experiences as relevant to the sector as consumer experiences are to any other sector. And as patient-centricity becomes the new fulcrum on which healthcare services pivot, technology is finding its spot in the sun.
Healthcare was a late adopter of CX tech tools and innovation. While operation theatres and medical laboratories embraced technology, the overall healthcare infrastructure continued to run on the back of in-clinic consultations, paper forms and prescriptions, and impersonal front desk interactions.
The pandemic made this way of working turn turtle! Innovation was the big positive change that came out of the pandemic. Medical organizations now boast of technology-enabled infrastructure that lets patients register for their doctor appointment from their cars. AR, VR, and video connectivity have made remote patient monitoring a reality. Doctors can stay connected with their patients anytime, anywhere.
As healthcare organizations focus on improving patient-provider relationships and boosting patient satisfaction rates, technology is playing a significant role in shaping better patient experiences. Tools like telehealth put the patient at the heart of the healthcare agenda, improving caregiving and lowering medical costs.
Let's look at some core areas where technology has played a fundamental role in improving patient experiences & engagement and impacted healthcare outcomes in a constructive way.
AI powers clinical and operational workflows, driving better patient experiences
The application of Artificial Intelligence is transforming the way healthcare services are delivered. It is being used to diagnose and detect illnesses, monitor patients, improve patient experiences, and increase access to medical care. The tools that are powering healthcare's AI-driven transformation include conversational technologies, service bots, and cutting-edge appointment and lifecycle management solutions. These tools are being deployed to improve patient engagement and provide ideal patient-provider experiences.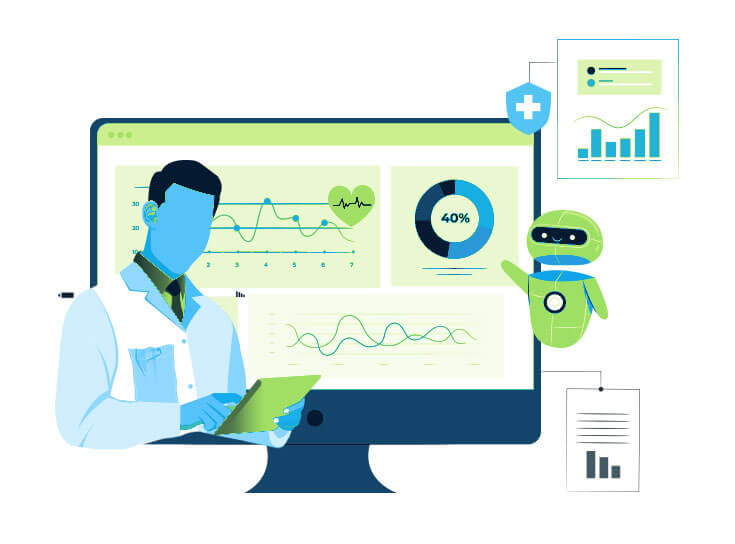 According to a survey conducted by Dynata, "61% of patients said they wanted better communication experiences with their healthcare providers." AI is making this happen. AI-driven telehealth tools have decimated geographical boundaries and powered medical practitioners to have virtual one-on-ones with their patients.
A tech-powered 360-degree view of the patient
In today's tech-driven world, if there is one thing more important than data, it is putting that data to actionable use and building a unified view of the patient journey. This helps healthcare providers to administer precise and proactive care and improve patient experiences. When healthcare organizations have a single-window view of all patient data – be it health records, family medical history, appointment schedules, medical test results, social factors, and communication preferences – it helps provide personalized care, improve medical outcomes, reduce errors, and save more lives.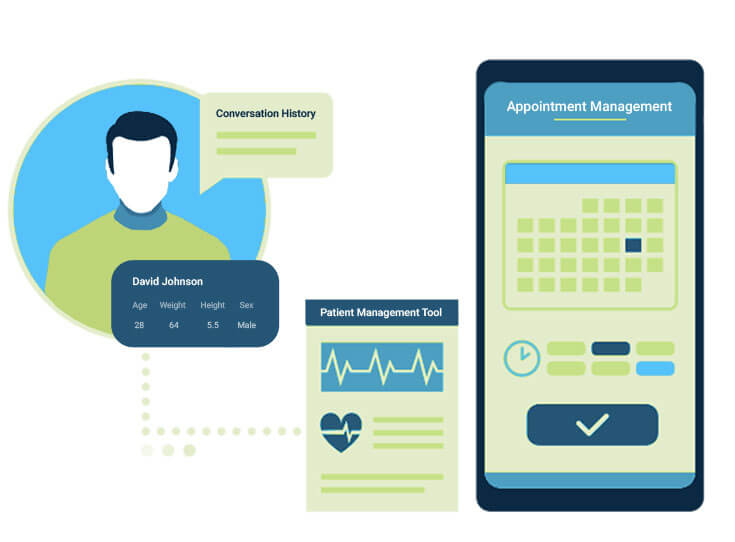 How can healthcare organizations make this possible? By deploying integrated CRM solutions that create omnichannel experiences, provide the right data, at the right time, on a unified dashboard, engage patients, and provide the best care and experiences.
Easyrewardz Healthcare CRM, for instance, provides omnichannel support, a 360-degree view of data, and helps manage patient
engagement. This is done by managing, categorizing, and prioritizing patient communication through multiple channels. The CRM also automates patient-doctor mapping and provides a combined view of the patient journey.
Riding the power of Mobile Technology
Mobile technology has driven healthcare's digital and telemedicine revolution. Smartphones, tablets, and wearable devices have provided easier access to healthcare support and patient records, improved the quality of patient care, and streamlined back-office operations and medical training. From managing appointments to patient onboarding to support, WhatsApp-powered engagement has enabled hospitals to manage patient conversations over an accessiblecommunication channel. Solutions like Easyrewardz Healthcare CRM empower hospital staff to automate processes like patient communication, scheduling appointments, checking for room availability & more.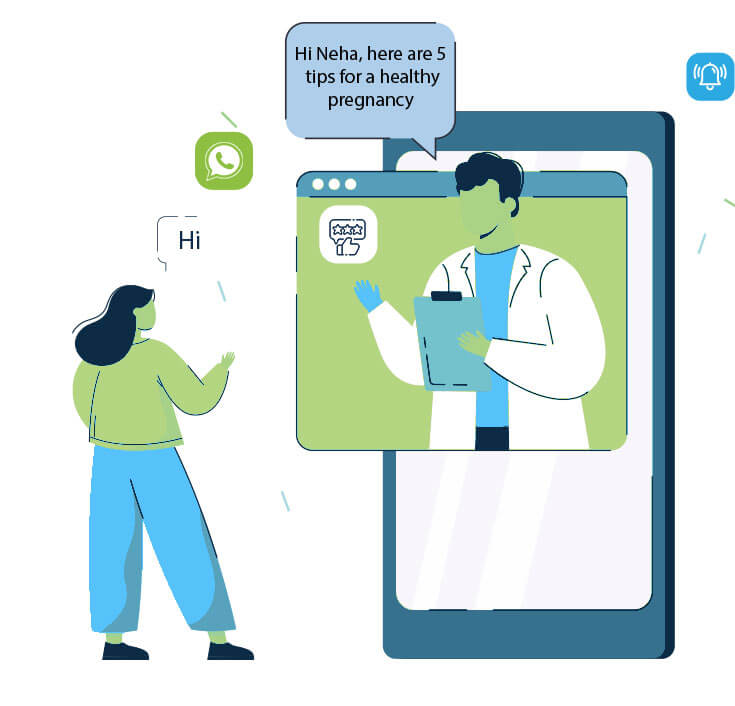 Why is Mobile Technology a game-changer for the Healthcare industry?
There's a long list of compelling reasons:
Get your data dashboard right

Provides faster access to patient data, even when doctors are on the move

Sets up remote consultations with care providers easily, and in quick time

Gives instant access to digital health records

Provides patients with an end-to-end view and better control over their health parameters
Reimagining and connecting journeys with Patient Lifecycle
Management Solutions
As healthcare professionals juggle diverse siloed systems, integrated CRM solutions like Easyrewardz Healthcare CRM are emerging as tailor-made tools that manage the entire patient lifecycle – from acquisition to engagement, retention, and providing seamless experiences. Concepts like glitch-free patient experiences and patient-first strategies have entered the healthcare mainstream. CRM solutions enable healthcare organizations to capture, organize, and leverage unified patient data, build holistic patient profiles, and provide the right care, assistance, and information across touchpoints.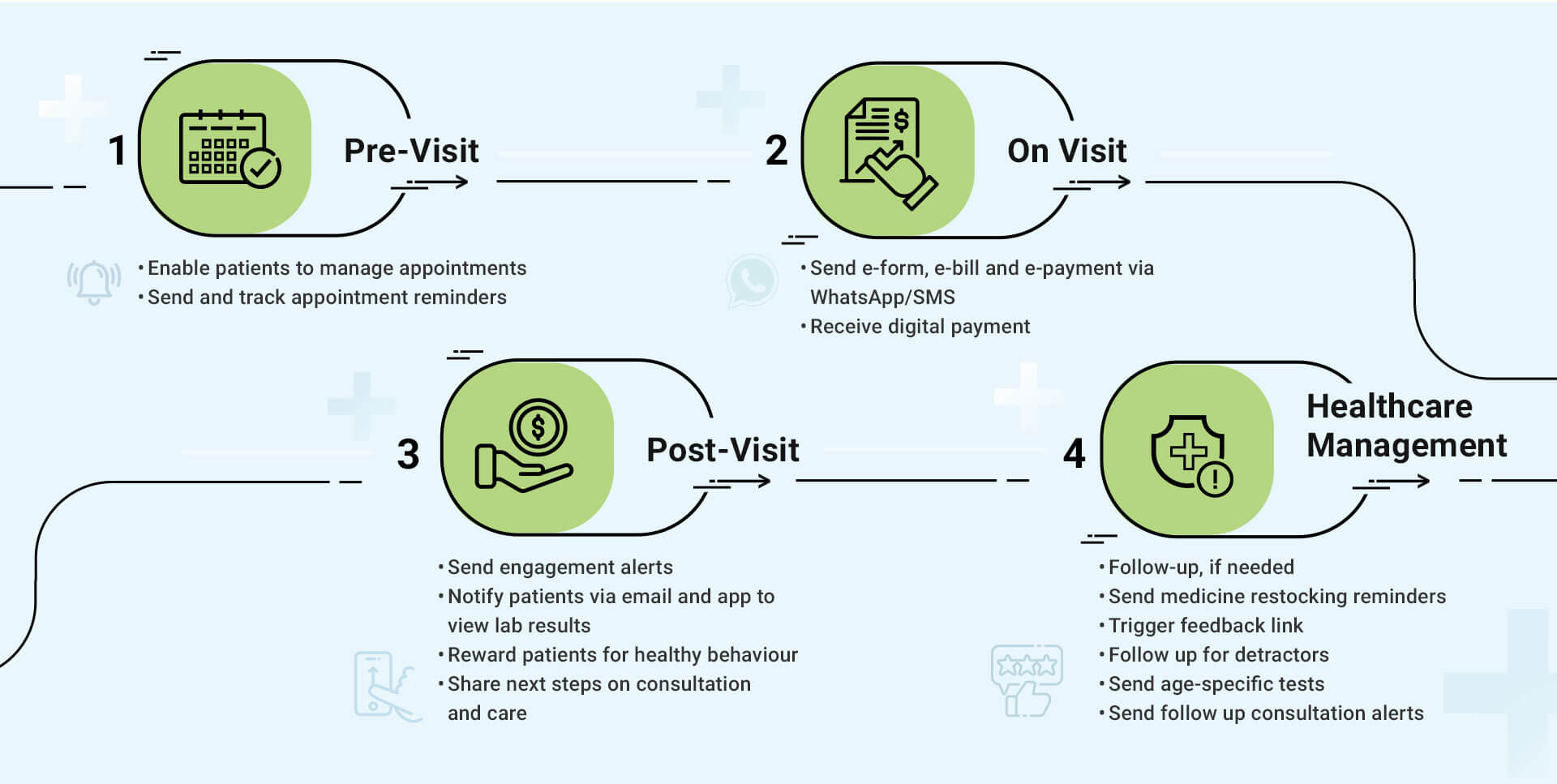 There are several competitive advantages that CRM solutions bring to the table. In the long run, they help healthcare providers develop a strong relationship with patients:
Foster seamless patient experiences: By crafting targeted communication that reaches patients via their
preferred channels
Easy third-party integrations: By integrating with other business systems, CRM systems give a unified view of the patient journey and deliver relevant data
Intelligent automation: Automating patient-doctor mapping, appointment scheduling, feedback management, and ticket
management
Family unification: Using account management features, members of a family can be clubbed together. This helps keep track of patient history and offers relevant health tips, loyalty points, and rewards (referrals).
Deploying Predictive Analytics for actionable patient insights
Analytics is turning clinical and operational decision -making smarter. There are hospital admissions to handle, patient engagement to manage, and workflows to run. Equally importantly, analytics helps healthcare providers anticipate a patient's future requirements. It also helps them determine whether a patient is likely to drop off. Patient journey-building tools that are powered by analytics create positive user experiences. They do this by sending fitness and medicine reminders, following up with no-show patients, sending age-specific test alerts, and follow-up consultation prompts.
As the healthcare sector focuses on providing smooth patient experiences, technologies that remove pain points in patient care encounters are gaining quick traction. Patient satisfaction has emerged as the new success metric being adopted by hospitals. And they are leveraging digital tools and technologies that serve personalized and engaged journeys and seamless healthcare experiences, to stay on top of this metric.
Easyrewardz Healthcare CRM helps organizations manage lifecycles by providing personalized experiences and automating patient-doctor mapping, appointment scheduling, and feedback management. The solution integrates easily with tools like billing software, and patient information systems. Its robust mobile CRM functionality makes workflows smoother by automating patient communication and appointment scheduling.