Customer DemocracyTM

Launch Season
Streaming now on
The Cornerstone of Exceptional
Customer Experience



Get CX Maturity
Assessment

for free!
Take the Quiz!
Complete assessment under 5 mins
Get in-depth understanding of current Strengths and Opportunities
Benchmark your current performance against industry standards
Form strategies to boost CX and customer loyalty


Take the Quiz!

What to Expect From CX Insider
Get exclusive insights from industry leaders spilling the business growth secrets, articles from experts on offering engaging experiences throughout the customer journey & more
Tune in to the CX Insider Chat Series to learn from the best and brightest minds in the industry as Zence unveils CX Insider Chat Series, powered by BW Businessworld, Microsoft and Easyrewardz. The series features – Customers Speak, CMOs Talk, Tech Views and CEOs Vision.
Stay tuned!
Straight from the Industry Experts
Prakashchandra Kotian
"With the second wave of the dreadful Pandemic, fear of contact has been engraved in the minds of the customers. It forced the most reluctant retailers to adopt limited digital means to continue their business, in a contactless manner. The large format retail outlets rose up to the challenge and Conversational Commerce, became their saviour. This not only helped them continue their business with more vigour, it also helped uplift their store sales by reaching out to customers with a phygital in-store experience. With Contactless Commerce, it is a win-win situation, for all"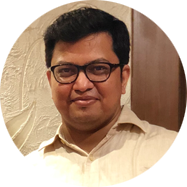 Prakashchandra Kotian
Principal Consultant | Feedback Advisory
Noor Fathima Warsia
"Crisis-driven digital disruption has been a challenge & opportunity for retailers in India. As retailers look for tech solutions, conversational commerce has emerged among the top sought-after but at the same time, it is easy to get it wrong. Built on data, powered by right tech, without losing simplicity in interface and execution are all important in retaining customer base, and deliver on their expectations, while they remain indoors. Indian retailers must embrace the modern marketers' playbook in formulating their digital strategies to battle the headwind."

Noor Fathima Warsia
Group Editorial Director, BW Businessworld
Brian Almeida
"In my book "Marketing in a Digital & Data World" there are 3 opening quotes from people I look up to as leaders who defined Customer-Centricity – Peter Drucker, Steve Jobs, and Jeff Bezos. Quoting Steve Jobs "You have to start with the Customer Experience and work backwards to the technology" and relating it to the recent pandemic, it simply accelerated a trend that had already begun before the pandemic. M & E-commerce, digital payments and customer data and insights coupled with AI have simply changed the way we market. So, if you were customer-centric you would simply customize your solution to meet this growing consumer need, there is no option."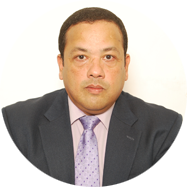 Brian Almeida
Founder, Points for Good; Founder, Strategic Caravan International Ltd Co; Author, Marketing in a Digital & Data World
Jitender Nebhnani
"In this era of digitisation, it is imperative and even retailers now prefer to speed up the checkout process. From the transactional data captured by the system, you can get to know your customers and their individual needs with greater clarity and accuracy, leading to higher customer satisfaction, greater loyalty and more referrals. Further, digital receipts offer a much lower environmental footprint when compared to paper-based receipts, with the potential to save tens of thousands of trees each year."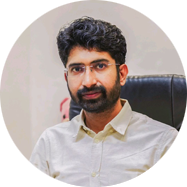 Jitender Nebhnani
Co-Founder, Mumkins
Melwyn Nazareth
"Since mid-2020, most customers prefer the convenience of contactless payment, be it from their cards or mobiles or any other smart devices. Tap and Go is the new norm millions of people have already adopted contactless technology, with COVID-19 boosting contactless payment adoption not only in India, but worldwide. UPI payment have replaced physical wallets and Card taps have replaced swipes. Contactless payment has emerged as a secure bet for both the businesses and the customers"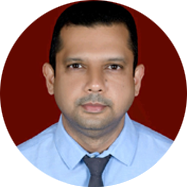 Melwyn Nazareth
AVP - Product Credit Card, Kotak Mahindra Bank
Soumya Chatterjee
"I believe that technologies that facilitate an easy convergence of both online and offline shopping can help retailers to deliver seamless phygital shopping experience. Phygital shopping experience would support the speed and ease of the digital world incorporated with the immersive-ness (the feel-factor) and interaction of the physical world."


Soumya Chatterjee
Co-Founder & CEO, Easyrewardz
Shraboni Sen
"I see the Travel and Transportation industry investing more in digital transformation in the current pandemic situation to improve profit, reduce cost, optimize operations and secure customer loyalty. The customer data and the ability to derive more from the same customer base is key. Also, there are some important shifts and the businesses which are agile and able to reinvent themselves are clearly reaping the benefits. Looking forward to 2021 and to drive some of these key customer partnerships forward and to build some new relationships."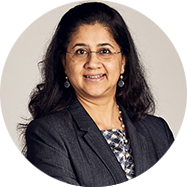 Shraboni Sen
Travel and Transportation Industry leader, IBM GBS India
Vivek Kapoor
"The pandemic has accelerated the migration of consumers to digital platforms and there is definitely a paradigm shift in the way we shop, work and communicate. As organisations scale up, utilizing petabytes of data intelligently is the key to providing smoother user experiences. The ability to create a unified profile for each customer and using it in real time for personalised experiences can lead to much better user journeys and have direct impact on customer loyalty. Of course, combining this with the right technology choices with ML/ AI being at the forefront to make predictions will help organisations to sustain and also increase market share."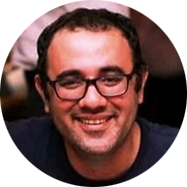 Vivek Kapoor
VP - Data Science at Junglee Games
Kiran Komatla
"An IPO is a milestone that would not have been possible without your partnership and support. Together we have carved many success stories and victories that have established Burger King as one of the most important 'Burger' brands in India. I would like to express our gratitude for all the support that your company has given in helping us reach this milestone. We look forward to our continued partnership with excitement and belief that we would achieve many more such milestones and success together"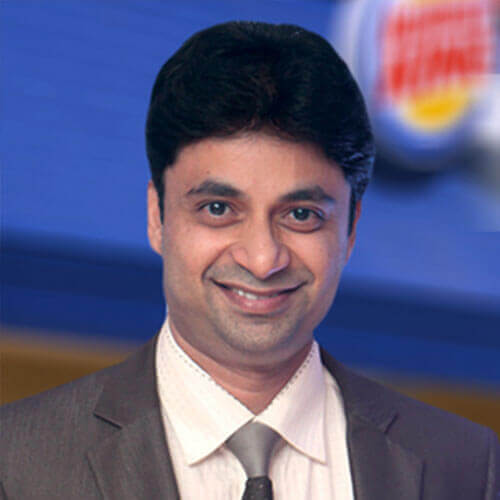 Kiran Komatla
Senior Vice President – IT, Burger King India Limited
Vineet Aggarwal
"Technology is transforming the healthcare sector because of rise of virtual care, rapid digitization, increased patient expectations, customer data platforms and more. The focus is to keep patients at the core, remove silos, improve patient engagement, automate repetitive tasks and thus, deliver connected patient experiences by implementing robust technologies."


Vineet Aggarwal
CIO- Paras Healthcare Group
Anjum Rastogi
"Todays' discerning customer has a plethora of choices and factors influencing buying decision. There has been a shift in consumer behaviour, ushered in by rapid digitisation and new expectations. In the times of Customer Democracy – "Of the Customer, By the Customer, For the Customer" ™, brands need to build a customer-centric culture to stay ahead.
Customer-centricity should be ingrained in the organisation's DNA. All stakeholders need to believe in the concept and execute it in letter and spirit. Empirically, organizations that anchor decision management basis customer-first approach have reaped higher ROI on their marketing investments."


Anjum Rastogi
CMO, Easyrewardz & Loyalty Evangelist
Tejas Kadakia
"There's nothing more disheartening than a shopper abandoning his fully loaded cart. This is why Cart Abandonment strategies should be at the top of D2C Marketing. Our state-of-the-art product, Zence Commerce helps brands globally curb cart abandonment via WhatsApp & other channels. The solution uses critical data to send timely and relevant communication to shoppers and help recover carts from high intent buyers."


Tejas Kadakia
Co-Founder & Director, Easyrewardz
Sapan Kadakia
"Internal customers cannot be and should not be ignored. Employees and Channel Partners play an integral part in defining a company's future. Investing in Channel Loyalty Program helps increase sales, create new markets and yield a long-term impact in terms of brand loyalty. Successful brands are built when channel partners are motivated and happy about contribution made by them towards brand's growth. The right Reward & Recognition strategy goes a long way in creating buy-in of internal customers to deliver results."


Sapan Kadakia
Co-Founder & Director, Easyrewardz
Want to provide an engaging CX and elevate your biz? We compiled a list of best blogs, updates, and latest advancements in the CRM space. Read on!