Over the years, CRM or Customer Relationship Management has evolved. Advancements in technology, promoting remote interactions, integration of social media, and hyper-personalization all contribute to the evolution of CRM.
These are the times of Customer Democracy™. Keeping customers at the core of your business is crucial. About 58% of consumers expect highly personalized interactions and more seamless experiences than they did last year. Brands deploy CRM systems to craft a customer-centric organization-wide culture by focusing on positive customer experiences, highly personalized conversations, quick resolutions, and accessible services.
In this blog, we will take a closer look at some of the key trends that are likely to reshape the CRM industry in 2023 & beyond, and their impact across businesses.
1.
AI

becomes the key differentiator

AI will continue to gain momentum in 2023. AI-powered CRM systems enable businesses to automate workflows seamlessly, manage valuable insights, and predict customer behavior & preferences. The information can be used to personalize communications and enhance the overall customer experience.

Another aspect of using AI-oriented CRM systems is that they can also be integrated with other engagement channels, which can help generate quick replies and advanced solutions. It can direct customers automatically to web pages, and marketing campaigns that promote interactions and resolve their queries without human interference.

2. Putting
Hyper-personalization

into action

Practice hyper-personalization by connecting meaningfully in order to excel in customer-centricity. Customer-centric strategies enable brands to understand customer preferences better, which makes them profitable. This includes personalized marketing campaigns, customized product recommendations, omnichannel customer service & more. "As per a recent study, 75% of customers are more likely to shop from brands that offer personalized products & services aligned with their exact needs and preferences." Businesses should adopt a hyper-personalization marketing strategy powered by data, AI technology, and analytics to get customer-oriented insights and deliver the experiences they expect.

For example, when a customer makes a certain purchase, the company/brand can track his purchase history and recommend products accordingly. One may also set up campaigns to send customized offers and messages. This will elevate customer experience, deepen relationships, and encourage them to become loyal customers.
"71% of consumers expect companies to deliver personalized interactions" – McKinsey
3.
CDPs

becoming the rage
CDPs enable businesses to build a Single View of the Customer, improve personalization, increase efficiency, enhance CX, and drive loyalty. Brands can integrate CDP to collect first-party data to predict future behavior, create opportunities for campaigns & communications, and calculate the lifetime value of customers.
Zence Customer Data Platform will enable brands to make data actionable and deliver unified, personalized, and omnichannel experiences to customers. Moreover, CDPs can be integrated with loyalty programs to build a unified platform for collecting data and incentivizing customers with personalized offers that drive profitable behavior. Deploying a CDP has become crucial for brands to ensure data protection and delight customer journeys which in turn drive customer loyalty and generate new leads.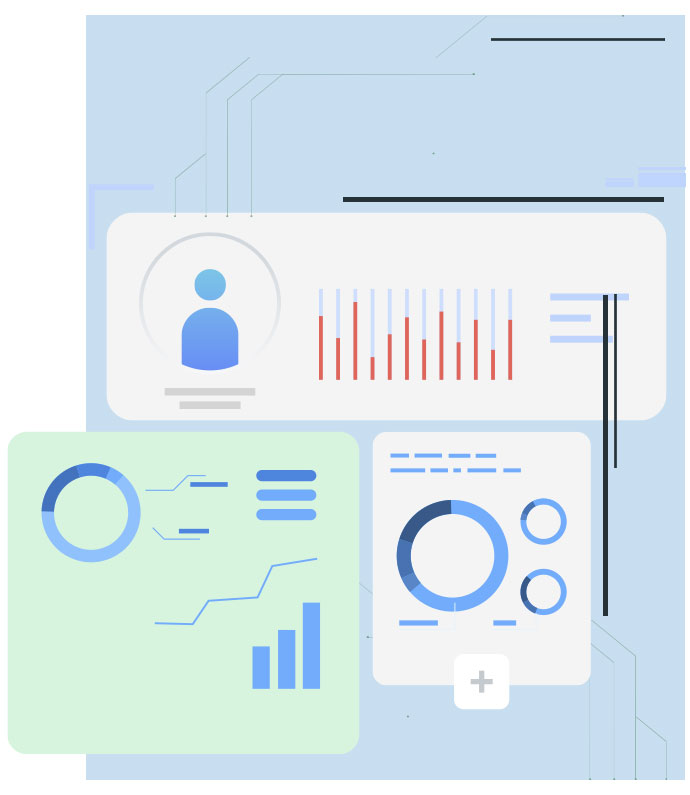 4. Boost business on-the-go with
Mobile CRM
It's not a surprise that Mobile CRM is becoming an increasingly important trend in the CRM space. The technology enables brands to access real-time information, take follow-ups, track business transactions & interactions, and foster hand-held relationships by offering high-quality services from anywhere and anytime.
As more and more customers are using smartphones to transact, companies are now investing in Mobile CRM solutions to optimize customer data via multiple channels and retain & attract customers in a highly competitive market. Moreover, Mobile CRM comes with flexibility which allows sales and marketing teams to analyze consumers' buying patterns without sticking to one platform.
5. Go Green with
e-Receipts
Digital Receipts create better customer connect as it allows brands to track customer transactions, personalize interactions, and share personalized offers & product recommendations at the moment of purchase. Personalized e-receipts can be shared via WhatsApp/SMS/Email to gather contactable data to understand customer preferences clearly and encourage them to visit the store.
Zence Digital Receipts are increasingly becoming popular as they offer benefits over traditional paper receipts. Let's have a look at some of them
Eco-Friendly
Save Communication Cost
Share Personalised Offers & Deals
Collect Customer Contactable Data
Easy to Customize and Share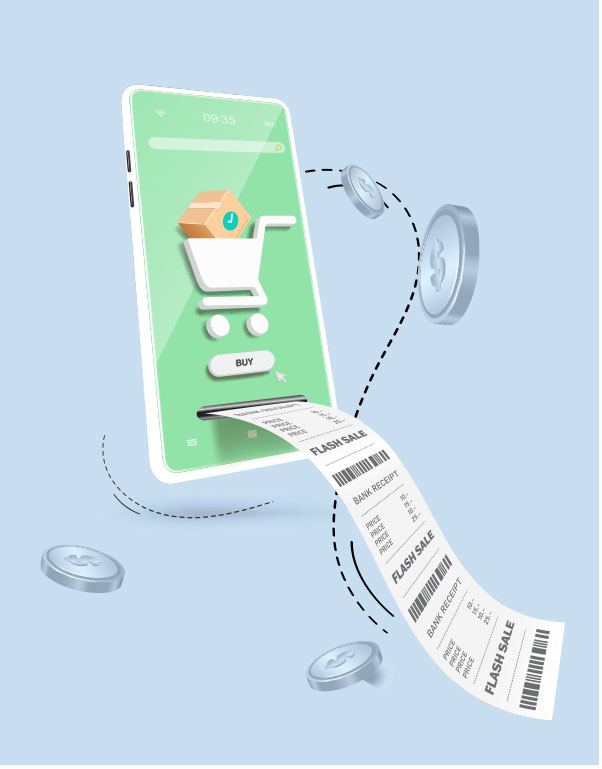 6. CRM integration with
IoT Technologies

to enhance CX

The relationship between CRM and IoT technology is only expected to grow in 2023 and beyond as more businesses can reap the benefits of real-time data on customer interactions. The technology allows companies to collect and analyze data transferred into their CRM system to enhance the customer experience, and gather valuable insights that help in identifying customer behavior and preferences like how often they visit a store or how long they stay on the web to browse.

Some benefits of CRM integration with IoT technologies –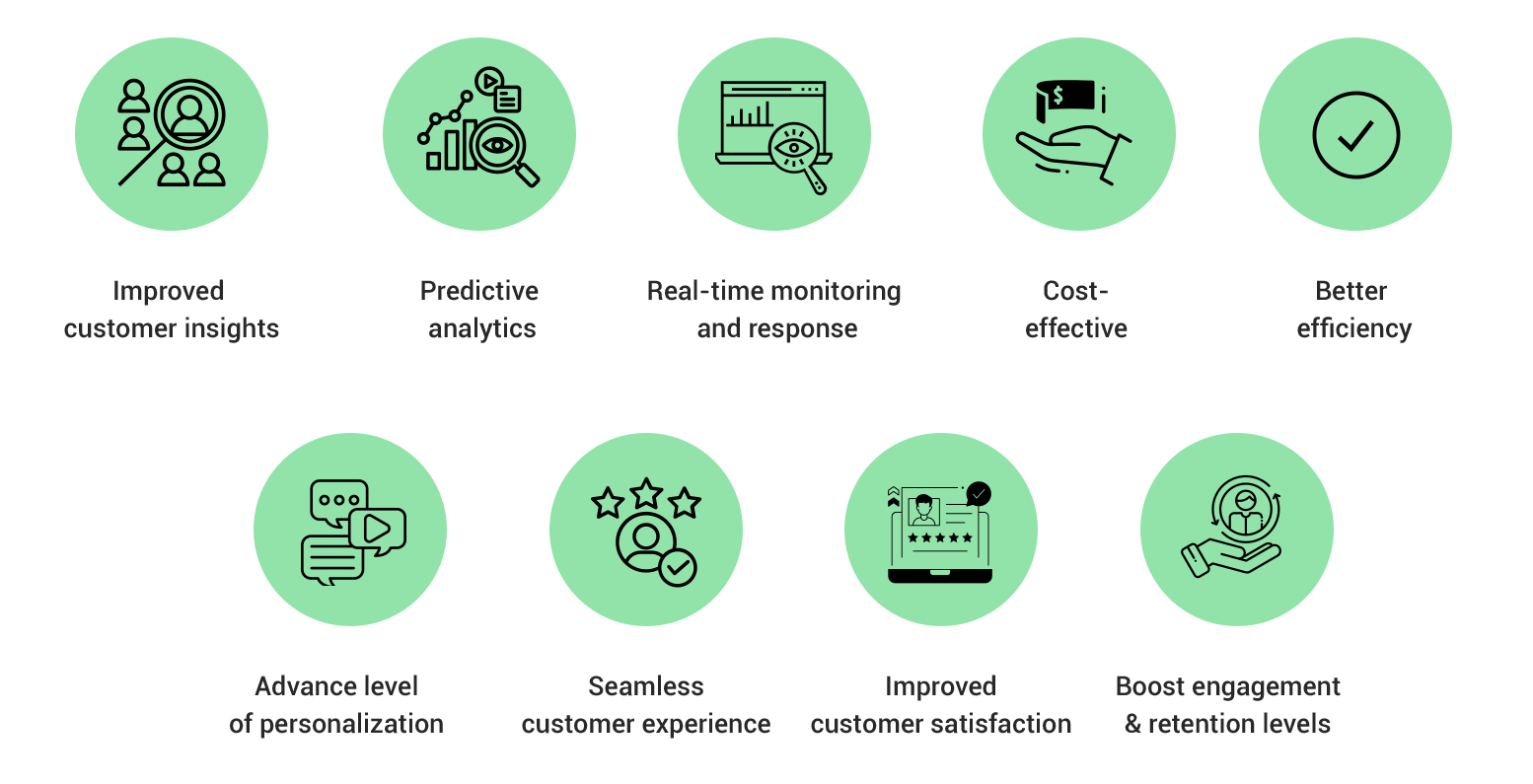 7. Make business personal with
Conversational Commerce
Conversational Commerce is quickly becoming one of the most in-demand trends in the world of CRM, allowing customers to interact with their favorite brands, get personalized product recommendations, get real-time customer support & more.
The rise of messaging platforms has made it possible for businesses to connect seamlessly with their customers via WhatsApp, send them messages related to alerts or notifications in real-time, personalize & digitize in-store shopping experiences, and turn a shopper's journey into a conversation, rather than a one-way marketing promotion.
One of the greatest perks of WhatsApp Commerce is the convenience it gives consumers. With the ability to chat, shop, and seek real-time assistance from experts' customers no longer have to navigate through a web of options or menus.
Conversational tools like Zence Commerce help brands recreate real-life experiences and human interactions in a digitized environment and build a direct connection between the customers and the sales staff.
Final Thoughts
The world of CRM is constantly evolving, and 2023 will be no different. Therefore, it is important to keep up to date with all the new features & improvements and make informed decisions in the coming years. From the increased use of AI to the integration of CRM systems with other technologies, businesses will be more efficient in delivering personalized and connected experiences to their customers than ever before.
By adapting these trends, businesses can improve customer engagement, retention rates, generate customer loyalty, and ultimately drive growth and productivity.
Easyrewardz Connected CX Solution, Zence is an industry-agnostic cloud-based CRM & Loyalty platform that boosts seamless omnichannel experiences that modern customers crave.