All about CDP: Role of Customer Data Platform in enhancing customer experience and revenue
Ever heard the phrase coined by Clive Humby, a British mathematician and data science entrepreneur – "Data is the new oil". This phrase implies that in order to use data, it must be refined – by breaking down data silos and unifying customer data to achieve a Single View of Customer.
It is vital for brands to have an in-depth understanding of their customers to build long-term business relationship. And if businesses don't combine customer data, they will fail to know their customers well, leading to lacuna in CX, failure to recognize loyal customers & increase retention.
The solution: CDP (Customer Data Platform)
Enter the keywords- "How do I unify the customer data to deliver best customer experience" and you will get CDP (Customer Data Platform) as a solution.
From 'good-to-have' to 'must-have', CDP unifies the customer data from all touchpoints to create a 360-degree customer view.
As per CDP Institute, "A Customer Data Platform is packaged software that creates a persistent, unified customer database that is
accessible to other systems."

The Blind Men and the Elephant
The concept of CDP is relatively similar to the Indian fable of six blind men and the elephant. Where each blind man is asked to feel only one part of the elephant and their descriptions end up opposing each other. Where one stated the tusk as a spear, the other said that 'It's like a big fan' as he touched the elephant's ear and similarly, all had different yet partly accurate views.
A wise man heard them arguing and explained- You all are correct as everyone touched different parts of the elephant not the big
picture.
Since all focused on a single facet of an elephant without considering how those aspects exist together, they had limited understanding.
Moral of the Story: Break down the data silos to get a truthful picture with Customer Data Platform
If the interactions with customers are isolated and focused on a single aspect- then how will you will be able to provide a holistic experience.
With multiple channels of interactions- Point of sale, mobile, social & more, it has become important for brand to break down silos and combine all data to deliver relevant and personalized customer experience.
Benefits of Customer Data Platform
•
Access Single View of Customer
CDP brings customer details together for you to be able to access Single View of Customer. The data platform updates customer's profiles from online and offline sources real-time and creates smart segments. It helps you understand your customers better and drive next best action by collecting real-time behavioural data that can help predict future interactions.
•
Enable Personalized Offers Phygitally
Customers not just appreciate but also expect an omnichannel shopping experience online and offline. Using actionable insights
obtained from CDP brands can engage customers with relevant messaging, feedback & more throughout their journey. Seamlessly connected and convenient customer experience is the key to keep them coming back.
•
Facilitate Loyalty beyond Points
"Happy customers are loyal customers."
In the times where loyalty programs are plenty and common, rewarding your customers with mere points or coupons isn't enough. Brands that offer a personal touch by keeping in mind the preferences of their customers, rapidly expand their loyalty and advocacy. Customer insights obtained from customer data solutions can help brands truly understand their customers and delight them by exceeding their expectations.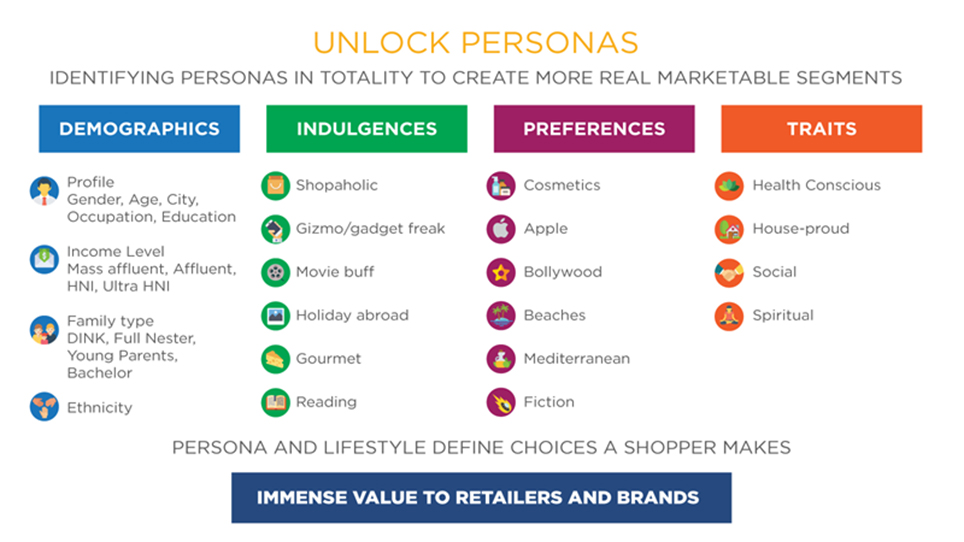 •
Precise targeting via data-driven marketing initiatives
Every customer interaction is an opportunity to capture data, that, in turn, can be used to deliver highly targeted and tailored experiences. By having a Customer Data Platform in place, brands can unify their cross-channel marketing efforts and target the customer with the right message, at the right time, through the right channel.
•
Unlock Customer Retention with CDP
"A bird in the hand is worth two in the bush."
Your existing customers are gold to your business. You know that they already like your products and services. It will be easy to inspire them to shop more often and stay loyal than new customers.
•
Empowers every team to drive action or insights
From customer service to Sales, IT and Marketing teams, CDP empowers every team to target a new audience, know existing customers, and personalize CX.
According to Forbes, companies effectively using customer data platforms enjoy 2.5 times more in customer lifetime value than those that don't.
With relevant data, Marketing team can send personalized communications and offers whereas sales teams can have timely and required conversations with their leads and customers.
Customer service team can turn their customers into best advocates by providing them with all the relevant information they are looking for while data teams are able to improve their customer-centric programs with better features and targeted campaigns.
Easyrewardz Customer Data Platform for enabling smarter enterprise decision management
Since the inception, CDP has been our primary focus at Easyrewardz to unify customer's data across all touchpoints and deliver
actionable insights.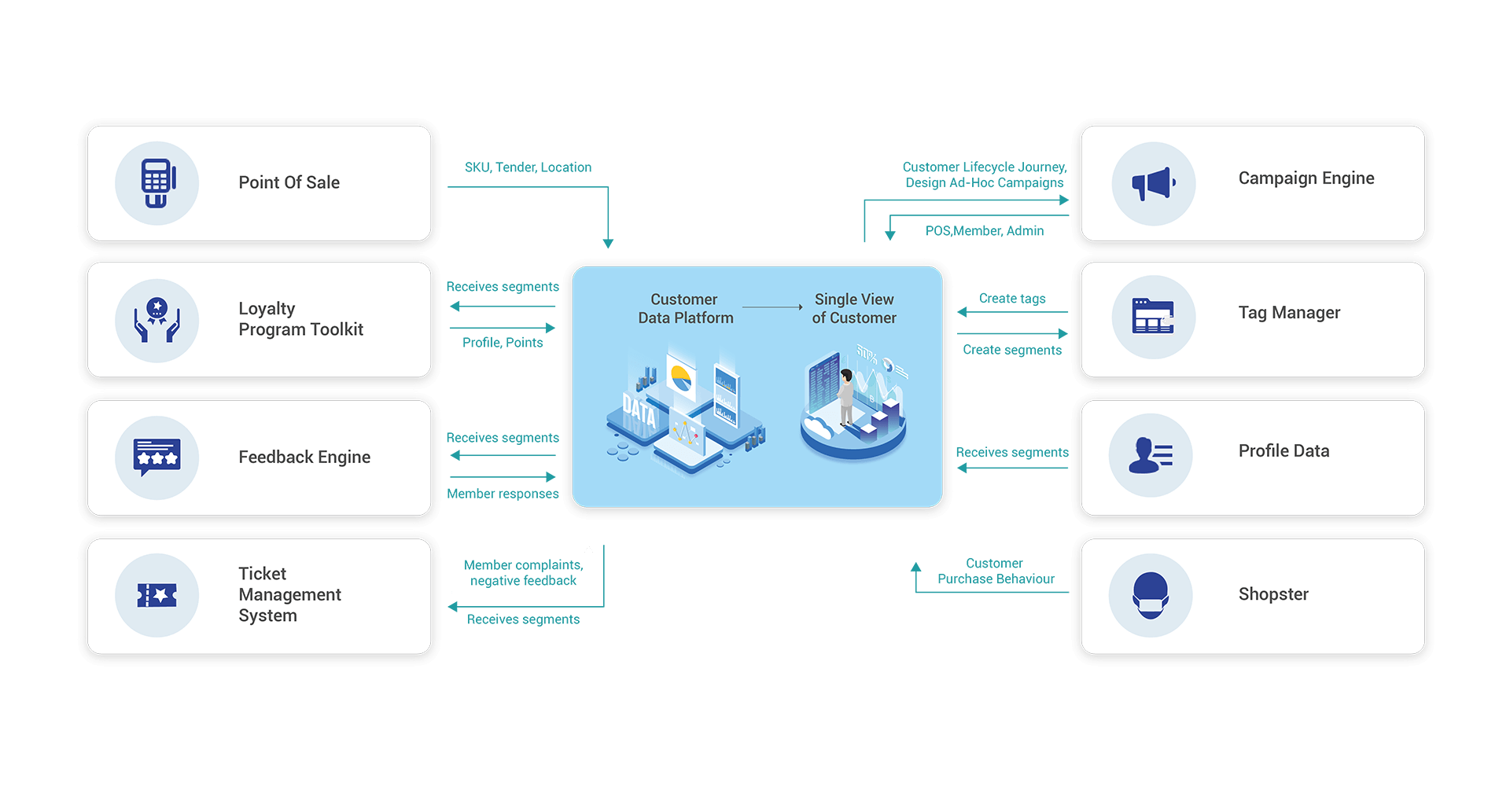 Easyrewardz Customer Data Platform is the brain that powers all our products – putting customer insights at every stage to provide personally meaningful experience.
Understanding your customers is Numero Uno. Leveraging the power of customer data science is essential to elevate customer shopping experience.