How to create an innovative loyalty program?
Last month's sales went high, and you are pleased to the core. But does that mean you will find those customers coming back to you?
Think!
You get a customer back only when you make them feel special with every purchase or offer them some benefit. When buyers obtain pleasurable magic moments in the buying journey, they are more likely to develop loyalty towards a brand.
In a research conducted by Bain & Company, it was analyzed that just a 5% increase in customer retention rates can increase your profits by up to 95%. It was also observed that repeat customers spend more. Interestingly, they are more likely to try new products!
In the age of intense market competition and steep brand rivalry, companies invent ways to keep the customers engaged with their brands. This is why they introduced the concept of loyalty programs. In the late 1900s, the world witnessed a classic example of American Airlines wherein they launched their 'Frequent Fliers Program' in 1981. It was a revolutionary move by the brand that now boasts more than 50 million members. Various brands also offered huge sales discounts and free products. Coca-Cola, the popular soft drink company introduced discount coupons that allowed buyers to collect their first drink free.
But with a rise in deals from competitors, loyalty became a challenge. Hence, companies felt the need to build innovative loyalty programs.
What is a Loyalty Program?
A loyal customer is one who speaks or spreads the word about your brand to their family and friends. These customers are the lifeline of your business. It is for them that companies design loyalty programs. But what is a loyalty program?
According to Wikipedia, "Loyalty programs are marketing strategies which encourage the customers to continue shopping or using your business service/product." You do not want to lose any customers; instead, you want to bring them back to you every time they think about your product/service, right? Easyrewardz mentions that you can nurture lifelong customer relationships once you offer them engaging brand experiences. The moment you personalize their experience, you can be assured that they will come back to you.
Hence, a loyalty program is an activity that brings in a chance for brands to connect deeper with their clients. In turn, the clients develop an inclination towards the brand. Loyalty programs do not confine themselves with rewards and gifts. Instead, involve more activities about engaging the customers through all possible channels in daily life.
What are the critical elements of a successful Loyalty Program?
For a loyalty program to be successful it must incorporate these critical elements to make it powerful:
Identity: Your loyalty program should mirror your brand philosophy enabling customers to get same brand experience. Remember, your program is just an extension of how people will recognize you. Your loyalty program must encircle the values and ideas. Like Skechers rewards the customers as soon as they start using their app. The customers get to earn 10 points per $1 on every purchase. The brand promises best Skechers experience same as after using its high quality Skechers products. Buyers can track points, redeem rewards and enjoy a personalized shopping experience. Members can get free shipping and some rewards as soon as they download the application.
Fewer Complexes: A loyalty program must be simple. Customers should find the ease to join and use the programs.
Exclusive: Design an exclusive loyalty program for your customers. Offering a common plan that lacks uniqueness will not help you stay ahead of your competitors. Always inform your customers how deeply they will benefit from offers and other deals.
Customer's needs and wants centric: A loyalty program must revolve around customer's needs. If their wants are addressed, you get customers for a lifetime.
Compatible with the latest technology: The loyalty programs must embrace the latest technologies to collect maximum data of the customers. A robust database backs it.
Compelling Rewards: Rewards are critical for a loyalty program as it brings you and your customers closer. Make it compelling.
Reciprocal: You should earn equally good from a loyalty program as do your customers.
Selling a product or service is one way to make money out of your business. But keeping those margins consistent is a challenge. Hence, brands design their loyalty programs and enrich these to be:
Engaging: The loyalty program must engage the customers pushing them gently to purchase more. Your program must have engagement either at the point of sales or through the catalog-driven model. Age-old footwear brand Bata has engaged customers by increasing its channel of sales. Apart from this, Bata has connected well with millennial by introducing brands like North Star, Bata Red Label, Marie Claire, and Footin. Hence, it does not confine the sales to just one age group in the family and engages the buyer to purchase more.
Meaningful: Connecting with your customers and updating them with the latest in the industry can help maintain their interest in your brand. The idea is to offer them meaningful content. Give them one-stop solutions to get more information about products or to receive news about product launches. In today's market, WhatsApp and SMS are the primary channels to connect with the customers.
How to build an innovative Loyalty Program?
Designing a loyalty program is about aiming for higher business growth with better returns. But before you start planning for it, you must ponder on
these issues:
What is the objective of a loyalty program? Can it be a part of your brand identity?
Do you have an existing plan? If yes, is there a need to refurbish it?
Do you have a comprehensive customer database that will support your loyalty program?
"Advertising people who ignore research are as dangerous as generals who ignore decodes of enemy signals." – David Ogilvy
Market and marketing trends are changing fast. It would be beneficial to study the buying behavior and the frequency at which your segment customers make a purchase. Be clear of the objective you have initiated the loyalty program for, but also remember that you have to make your customers happy. Today, consumers interact with brands on numerous channels via emails, phones,SMS, etc. They look for maximum information through either of the channels. As a brand, you must simplify brand recognition and offer personalization based on the shopping history and interests. You must design the loyalty program by finding out the real expectations of the customers, interviewing stakeholders, analyzing the competitors, and evaluating the consumer behaviour.
2. Bear in mind the profit
Engaging the customers with you is one aspect of running a business. But the prime motive is to sell fast and secure profits. Build an innovative loyalty program by adding customers to groups based on their points earned.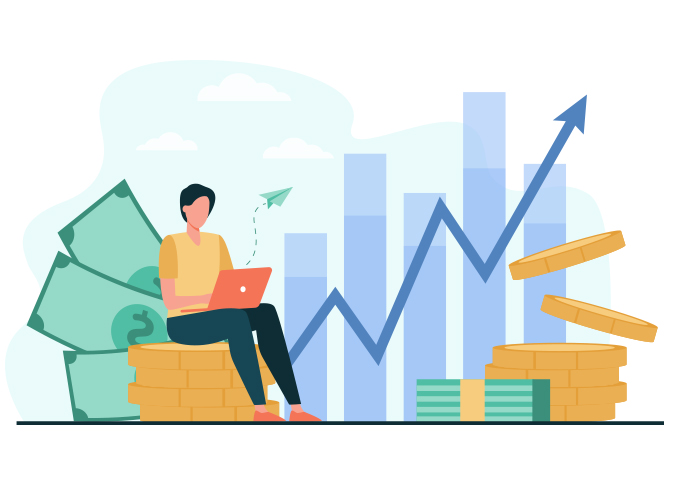 You can categorically keep the customers in different segments. Offer them different percentages of discounts on various categories of products. They can earn points after every purchase. The loyalty program by jewellery brand ORRA allows the customers to earn and redeem the points on both online and offline purchase. The customers can check the HALO points earned, know the transaction history, and enjoy the benefits. The HALO points earned depends on the tier of customer and the type of jewellery purchased. Redeeming HALO points is easy which can be done at the time of billing. An OTP is sent to the registered mobile number for redemption.
3. Simplify rewards to benefit customers with more loyalty points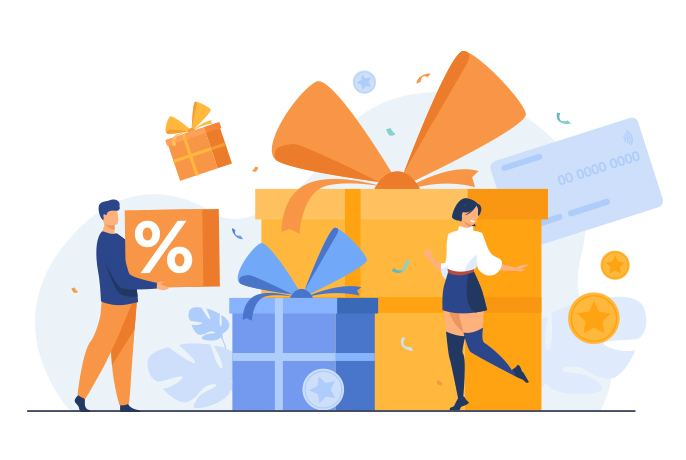 You can categorically keep the customers in different segments. Offer them different percentages of discounts on various categories of products. They can earn points after every purchase. The loyalty program by jewellery brand ORRA allows the customers to earn and redeem the points on both online and offline purchase. The customers can check the HALO points earned, know the transaction history, and enjoy the benefits. The HALO points earned depends on the tier of customer and the type of jewellery purchased. Redeeming HALO points is easy which can be done at the time of billing. An OTP is sent to the registered mobile number for redemption.
4. Understand Voice of the Customers and evaluate brand affinity
When you create a loyalty program, you must collect feedback from your customers. You should understand what brings them back to the brand every time they think of a product/service. Is it the quality, benefits earned and the cause of the brand that keeps them attached to the brand. It would help if you get it validated from your buyers first. Evaluate your customer's response through buying frequency, surveys, feedback, and interviews.
5. Communicate your idea to the customers
"You emerge stronger when you sail together both through thick and thin." – anonymous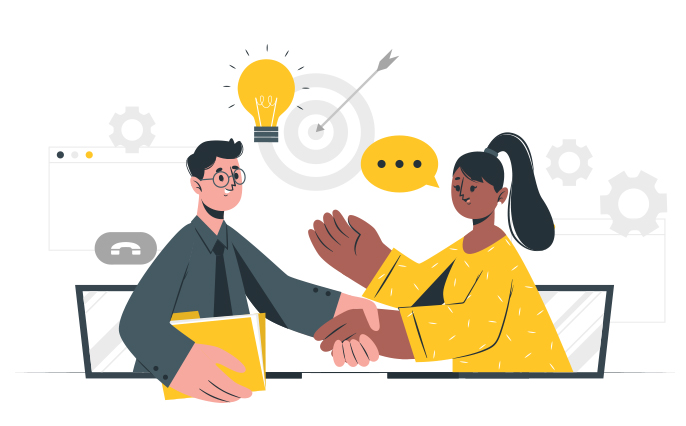 If you trust what you are offering to your customers, make sure you communicate your idea with your customers. Inform them and ask for help, provide them promotional offers to help them in their journey.
6. Allow them to customize their baskets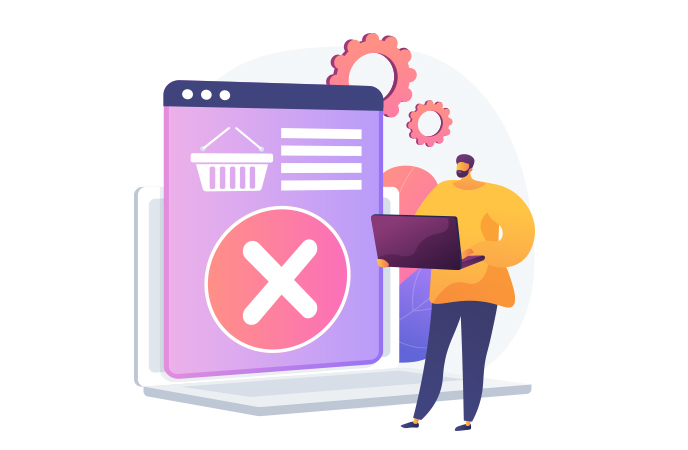 Customization is a brilliant offer that poses no challenge. Design a loyalty program that allows your buyers to customize their baskets. The convenience of choosing the products will bring them back to you time and again. Besides, it kills the competition for you.Like Body Shop offer hampers of its assorted products at a discounted price. But they also allow their customers to pick products of their choice and get the hamper done to avail the discount.
7. Engage them in your CSR activities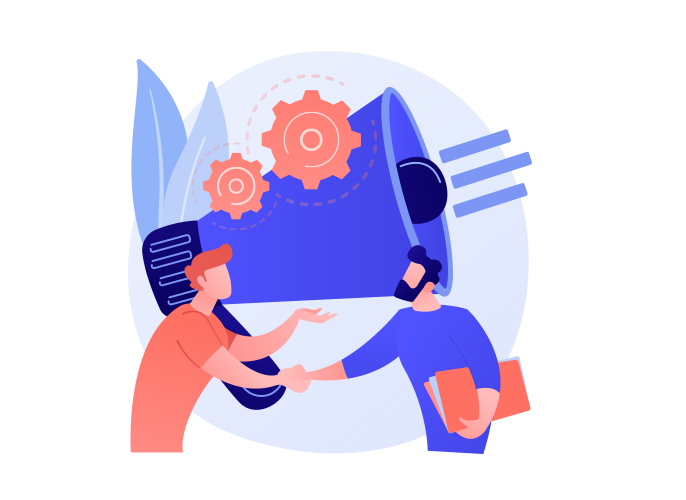 Nurture your relationship with customers by giving them a sense of belongingness. When your customers feel they belong, they get more responsible. Give your best customers a chance to participate in the charities. You can arrange for funds but let them be the face of it. It gives them pleasure, and they will connect with you better.
Procter & Gamble initiated their CSR program in the name of 'Shiksha'. It connected with the customers and their intent to educate less privileged children in India. Consumers participated in this drive making it successful. So far, P&G could collect more than Rs.25 crores towards the noble cause. This effort gave customers a feeling of accomplishment and ownership.
8. Make simple loyalty programs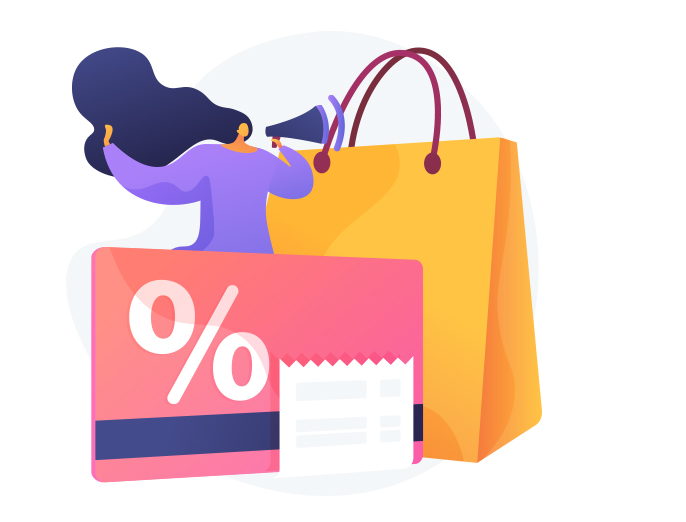 "Loyalty cannot be blueprinted. It cannot be produced on an assembly line. It cannot be manufactured at all. It is a force which leaps into being only when conditions are exactly right for it – and it is a force very sensitive to betrayal." – Maurice Franks.
Understand that your customers won't take the pain if their job is done. It is simple, which is why you must design a simple loyalty program. If your customers don't get it, chances are they will ignore it. The program should be less complex for you to monitor as well as explain to the customers. You must make them aware of expiry dates and ways to make the best use of their points.
It is also helpful to know a few of the various tried and tested loyalty programs used by businesses:
Point Programs: This is most easily recognizable and popular with customers. Points are awarded to customers after every purchase, which they can redeem in their next purchase using a loyalty card, app, or online account.
Paid Programs: This program requires the customer to pay a fee to enjoy a few perks. Zomato's Gold Membership is an example of this in which they allow the customer to enjoy meals for two at the price of one. This model works when your business is able to provide more value against the cost involved.
Subscription Programs: Customers subscribe by paying monthly, quarterly, or annual fees. Amazon Prime is one of the biggest subscription models in the market. The amount paid is in exchange for the valuable rewards that the customers earn by enjoying your product/service. Ultimately, customers become the center of the brand's unique value proposition.
Cashback Programs: Used by mainly financial institutions, this program is considered to be widely successful as it makes the customer feel they are getting something in return. Certain cashback is offered to customers for spending money on categories or products of their choice.
Are Loyalty Programs worth it?
Jeffery Gitomer said, "Customer satisfaction is worthless. Customer loyalty is priceless."
Loyalty programs are worth every single penny you spend on them. Retaining customers is a more profitable affair for businesses than acquiring new ones. Keeping one customer costs only 10% to the company compared to procuring a new customer, which pushes you to design a loyalty program.
These programs are worth every effort as :
It indicates that you are prepared to battle the fierce competition both offline and online. Your customers make a repeat purchase, and they contribute more to the total sales
Enhances credibility when you collect online reviews and feedback either through applications or online or offline stores, and you are more likely to have new customers. In BrightLocal's survey, it was found that about 92% of customers read reviews before making their final purchase
Loyalty programs help you earn customers through referrals. If your current customers refer your brand to friends, you earn through referrals. If your loyalty program lures customers, it can help you win competitor's target audience. These new buyers can also contribute to your earnings.
A loyalty program does not mean that you throw away money to retain customers. The idea is to generate return-on-investment and offering rewards is a key aspect. With every customer retention program you run, try to keep your customers aware of expiring offers, points remaining, and other details. With loyalty programs, you create knowledge about customers to make better decisions that favour your brand and drive retail excellence.