Building Brands, Customer Experiences, and ROI with Banking CRM Solutions
Customer Relationship Management (CRM) in Banking, Financial Services, and Insurance (BFSI) companies is critical to their development and progress. Its success can be measured across various parameters, including meeting customer expectations, providing an effortless and seamless experience, and ensuring the correct solutions are implemented quickly. Fintech companies work in a rigorously competitive environment where time is money, and money equates to customer happiness. The common factor that ties all these parameters mentioned is the end-user or the client. Therefore, CRM for banks today is not only imperative but a key driving force where customer retention is concerned.
In today's digital age, BFSI companies work with customers who have embraced the convenience, speed, and variety of options available at their fingertips. With everything just a smartphone away, companies have to step up their customer relationship management skills by providing people what they want, whenever they want it, and exactly how they want it. This would mean approaching the CRM game with the intention of marketing to new customers, giving existing customers personalized experiences, and maintaining excellent relationships
in general.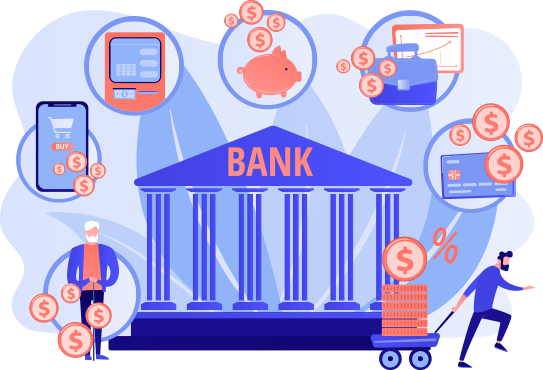 Challenges faced by BFSI Companies
The standing of BFSI companies across sectors comes from a place of high sensitivity. There is a lot at stake where client information is concerned, and when companies deal with people, there's more to a great CRM software than the brand that employs it. Some of the greatest challenges companies in this sector face are:
Data Sensitivity: Not only does the BFSI industry have access to extremely sensitive information, but it also comes with the adage of providing optimum security to ensure client data is safe. One of its foundations lies in assuring customers of their ability to not just capture appropriate and relevant information, but to harvest it without any breaches. From encryption to access permissions and more, fintech companies have to provide a suite of services that do not jeopardize both the client and the customer.
Balancing Expectations: The introduction of newer technologies in traditional financial systems that have been set over a period of time is not only an operational challenge but also one that requires investing time and motivation where internal customers are concerned. Additionally, the expectations that external customers may have from a particular brand adds further pressure on companies to invest in technology that is easy to use, swift, and secure.
Today's CRM strategies offered by multiple Fintech companies provide a comprehensive suite of services that allow for easy assimilation and utilization; both for internal as well as external customers. When the functioning of a business is directly correlated to people, a company has no other option but to ensure that the very same people who rely on it are also rewarded for their trust, loyalty, and engagement.
Why should BFSI Companies consider CRM
What matters to a customer is a company that delivers relevant and personalized services, sound financial advice, and a memorable experience.  A satisfied customer not just returns for more, but also has a high probability of engaging in referrals which directly converts into a vital component of any company's goal – Return on Investment (ROI). Therefore, CRM has its roots embedded in what is a wholesome, profitable client-customer lifecycle.
At a time when there is stiff competition and offers galore, customers often turn to various companies for different services. A great CRM strategy helps in understanding customers better and subsequently allows companies to segment, target, campaign for, and maintain mutually beneficial relationships with their customers over time. Ultimately, working with empowered customers for who time equates to money, CRM in BFSI companies goes hand-in-hand with profitability – of brand name, values, ROI, and ranking.
The benefits of investing in a well-strategized CRM in the banking sector are plenty. From becoming an option to an asset, constructing effective banking CRM solutions helps a company and its business go a long way. Some of the key benefits are:
Understanding customers at a global and deeper level

Building stronger, long-term, mutually profitable relationships with customers

Getting comprehensive insights on customer behavior and trends

Making services more attractive, easily available, and proactive for customer consumption

Optimizing customer's digital experience

Achieving customer to market transactions quicker and more efficiently

Enhancing customer services

Improving customer loyalty and retention

Streamlining processes within and between departments internally

Building on marketing campaigns and sales drives with greater relevance

Generating reports that allow for enhanced productivity and efficiency both internally and externally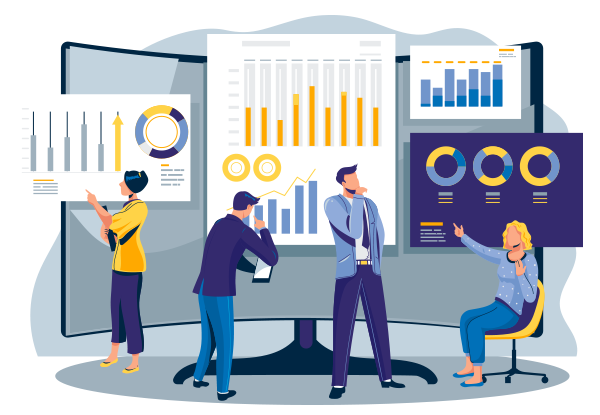 Easyrewardz CRM Solutions for BFSI
Easyrewardz is an industry-agnostic cloud-based 360-degree Customer Lifecycle Management (CLM) solutions provider whose key offerings enable a seamless omnichannel customer experience (CX). Associated with over 180 brands worldwide, one of our key offerings is CRM solution stacks to companies that are looking for scalable, secure, and innovative methods to enhance CX.
The key drivers behind the Easyrewardz CRM solution providers offer tailor-made loyalty and rewards programs, affiliate programs, and merchant programs to companies in the BFSI sector, which will enable them to increase revenue and reduce costs in the long term.
More and more modern companies are jumping onto the customer reward bandwagon and spending millions of dollars in developing and implementing reward programs. The theory is foolproof. Rewards build customer loyalty and most BFSI companies appreciate how valuable that loyalty can be.
Besides, the Easyrewardz solution also enables fintech firms to engage with their users through feedback solutions, service automation, and referrals. The power of analytics – added through a customer data platform and by providing a single view of the customer – plays a key role in the solution.
Easyrewardz's foray into the BFSI sector spans four key areas; namely Loyalty, Customer Experience, Analytics, and Value-Added Services.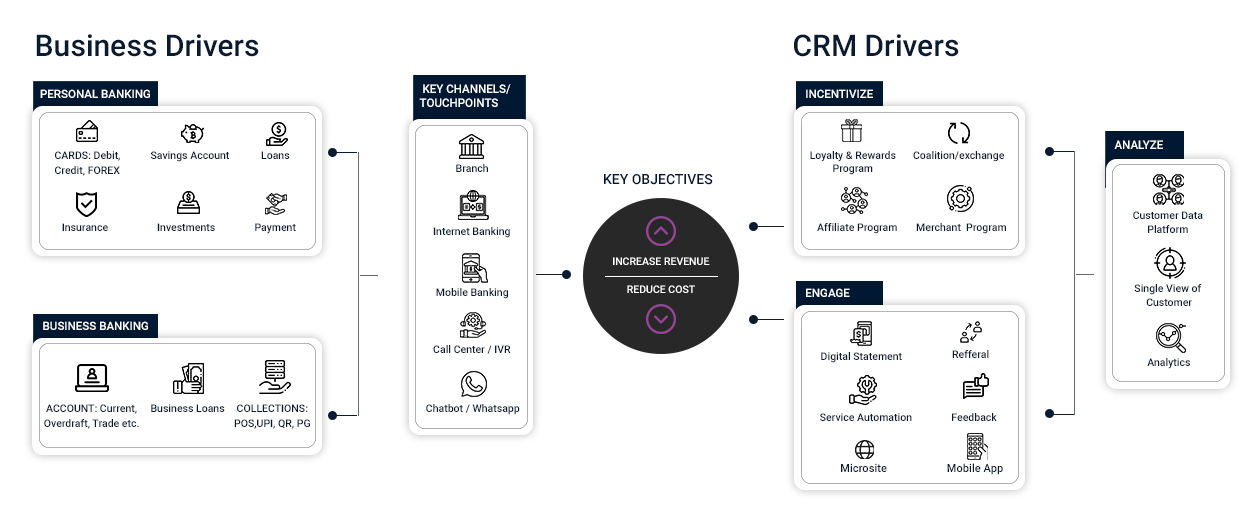 LPaaS (Loyalty Program As A Service) is our comprehensive toolkit that is designed to help companies build brand advocacy via customer engagement and rewards. LPaaS ties operations with a carefully drawn strategy to enable both the company and its customers to be rewarded relevantly and satisfactorily.
Created to appeal to the heterogeneous preferences of customers, LPaaS offers loyalty rewards across financial products against the accrual of transactions and engagement that can be redeemed for lucrative incentives spanning travel, vouchers, catalogs, experiences, recharges, etc.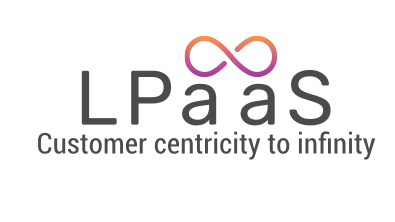 No two customers are the same and it is critical for BFSI companies to identify high-value users and keep them engaged with their brand through well-fitting reward and loyalty programs. LPaaS makes this possible by providing a plethora of options: Rewards based on types of transactions or customer behavior (for instance, moving from physical to digital banking), offering points or coupons as reward currency, and providing a reward basket to facilitate easy redemption.
The Easyrewardz LPaaS toolkit comes with some unique features that make it stand out from other similar solutions out there:
The coupons that BFSI companies hand out to their customers can be made condition-specific. For instance, there could be a coupon for the first
transaction made by a user, for feedback, or for a referral.

The coupons can be locked with specific criteria, which could be a specific store or for certain members.

Coupons can be either be redeemed by the user who has received them, or by a member with access to the OTP.

The LPaaS can be availed by either the program partner or their external affiliates.

The LPaaS comes with a Tier policy that is designed to deliver true value to businesses. Businesses using the solution can achieve tier configuration through a Tier Master (which allows configuring Tier validity for a certain time duration) or using Tier Policies (which define upgrade
and retention).

Unlike traditional loyalty programs, LPaaS can be upgraded in various ways – you could directly enroll to a higher Tier, or through different upgrade
and retention criteria.
One of the greatest attractions of our program is the host of USPs it offers across various segments. From innovation to personalization, expertise to security, LPaaS takes into account the necessity for companies to deliver customized services and rewards to customers in a cost-effective way. Its other advantages include:
The member portal can be seamlessly configured with the LPaaS for the loyalty program.

It is easily accessible with mobile apps available on the native platforms of Android, iOS, Windows, and the responsive web.

Users can create moments of delight with an extensive reward catalog.
Enterprises can conduct LPaaS communication via text messages, emails, on social media platforms, or in-store. It can be easily configured for language, location, and time.
Customer Experience: CliX, Collecta, and Store Pay
CliX, our campaign revenue builder is a unified campaign engine to engage with customers and nurture customer relationships with meaningful conversations. It comes with a host of features that include:
Seamless integration with CRM suites for effective engagement.

It enables personalized engagement by delivering relevant content.

Automated ROI, using reports that can be generated daily, monthly, or on a specific data range

Insights can be tracked and activities can be managed via a single interface.

An automated journey builder to craft and manage customer lifecycle, using stock templates, customer insights, decision-based engagement, and conversion criteria.
Feedback is an essential component of engaging with a customer with the intention of retention. Collecta is our feedback engine that captures, analyses, and promotes action to the Voice of Customer, thus giving businesses an edge by understanding how their customers view the brand.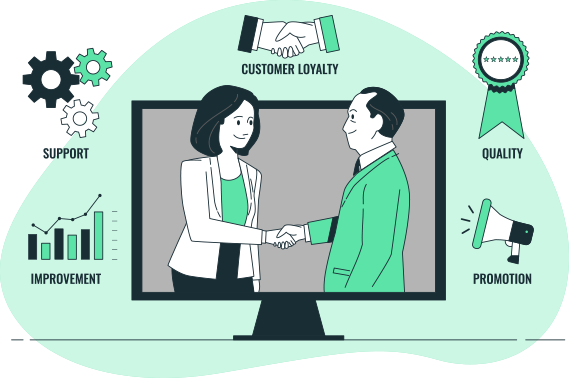 When a customer the space to freely express their positive and negative associations with a brand, it helps promote a sense of transparency and belongingness. The goal here is to make consumer sentimentality the crux of business success via various methods such as surveys, feedback, polls, product reviews, and more.
Going hand-in-hand with Clix and Collecta is our Store Pay segment which facilitates in-store redemptions and promotions of the rewards accrued through the journey of the customer's loyalty lifecycle with a brand.
The structure of BFSI companies and the strict regulations they need to comply with make their functioning siloed. This often makes it difficult to gather 360-degree analytics on the customer. Easyrewardz, however, helps fintech firms work around the challenge by creating a loyalty-led single view of the user. This makes it easy for product heads and the company management to get sharp insights into their customers.
BFSI businesses can easily grow into knowledge-driven enterprises using Easyrewardz's AI-powered technology, Atlantis, that provides incisive and actionable insights. The key features of the solution include:
Access to key metrics via multichannel alerts and scheduled reports.

Access to transactional and engagement data on a one-stop dashboard.

Atlantis enables relevant promotions using personalization for audience selection and targeting.

A unified Customer Data Platform provides a 360-degree view of customers.

Intelligent targeting is done by enriching the Customer Data Platform using real-world data sources.

It uses a Tag Manager to create customer segments based on their profile and behavioral data.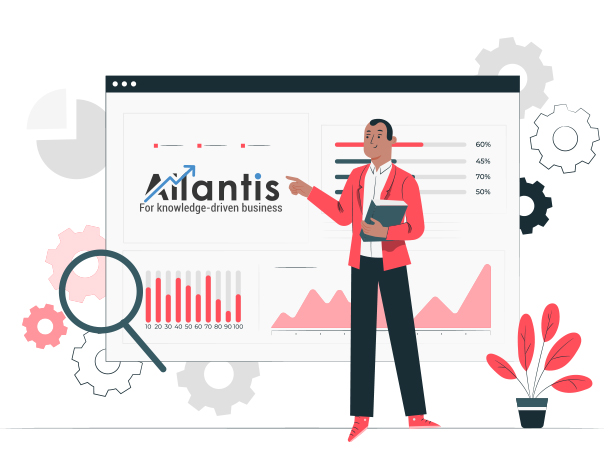 Our expertise at Easyrewardz has enabled us to integrate our association with over 500 brands and over 3 lakh merchants to provide customers with substantial value-added services. With a strong partner and affiliate network and exceptional customer services being some of our standard features, we drive customized rewards-and-recognition (R&R) programs with the cognizance that customers are central to why CRM is essential to the growth of a brand. Besides, our solution is also powered to create partner and affiliation networks, and effective marketing and creatives for BFSI organizations.
The other expertise that Easyrewardz brings to the table includes:
Deep integration with 180 brands.

An exclusive partnership with Flipkart Point Exchange.

Integrated with 20 POS, with 3 lakh merchants.
With the customer-first approach that Easyrewardz is founded on, our technology and services are created to ensure a seamless experience across channels and networks. Our special offerings include:
A fully in-house customer service team setup.

Dedicated resources to handle inbound calls, email queries, web requests, and outbound calls.

Strictly adhering to COPC processes for security and process management.

Access to a toll-free number and an IVR setup.

Resource buffering capability.
Armed with the cognizance of a relatable, easy-to-use suite of solutions that is operationally superior to assimilate into organizations, Easyrewardz strives to help companies become brands that their customers grow to love.
CRM enables banks to increase sales revenue by 140 lakhs per annum
The growth of a popular bank within India brought forth challenges in the areas of communication, customer engagement, and retention. By using a CRM suite that was tailored to their customer-centric philosophy, the bank was able to gain a swift turnaround across branches and boost its overall brand value. It witnessed a 60% increase in Customer Satisfaction (CSAT) scores, a 70% increase in Financial Transmission Right (FTR), and a 30% increase in bank-office productivity, among other notable marketing, sales, and customer retention achievements.
CRM initiatives brands bank as "one with customers"
With more than 13 million users attached to its repertoire, this bank needed to find more aggressive strategies to engage and retain customer loyalty. With accurate targeting using data mining and analysis, along with consistent interface engagement programs, the bank was able to reach its customers in a more relatable manner. By also deep-diving across its cross-channel activities, they were able to integrate information and convert a majority of their business online – a trend that they noticed was popular and required by their customers. Their CRM-enabled efforts have consistently made them a bank that is "one with its customers".
BFSI industries now function in a customer-driven environment that is no longer limited to just retail segments. When companies deal with people both within and outside an organization, CRM becomes more crucial to implement across channels and departments. In order to stay ahead in a stiffly competitive market that is constantly reinventing ways in which to retain loyalty, companies need to push for customer-centric strategies that bring people back to a brand they love associating with, in the long term.