Elevate patient experience throughout the continuum of care with robust Healthcare CRM Solutions
A seismic change is underway in the global healthcare sector. As people face a rising threat of new diseases, the healthcare industry has been continuously endeavoring to improve the human health quotient. Touted as one of the largest sectors in India for revenue and employment, healthcare comprises both public and private players that strive to provide a space for unprecedented development.
The sector comprises of hospitals, laboratories, physicians, pharmacies. With multiple contributors, the healthcare industry is a more complex space than it was earlier. Also, adding cultural shifts, legalities, policies, and cost-of-care to this makes the sector take on a more patient-empowered dimension than before.
A patient-centric approach has translated into increasing competition to attract and retain people using a company's services. The role of a good Customer Relationship Management technology makes players in this industry go a long way in building relationships as well as helping provide better services and care.
Healthcare CRM, also known as Healthcare Relationship Management is a system that helps manage the complexities of operations between service providers and customers; in this case between hospitals, clinics, laboratories, and the people who use their facilities. It gives care providers a comprehensive understanding of a person's background, medical history, financial history and other key information that enables essential care to be given in a timely manner while reducing the time spent on patient intake.
The paradigm shift in the healthcare sector has also helped customers to actively seek information, be better informed, seek multiple opinions and choices, and, therefore, pick services that cater to their needs the best. These demands on the system play a vital role in maintaining a balance between a growing incidence of diseases and professionals going the extra mile to find new cures and treatments to manage them better. Healthcare providers must adapt people-centric methods while providing information and care that is timely, accurate, sensitive, and smooth.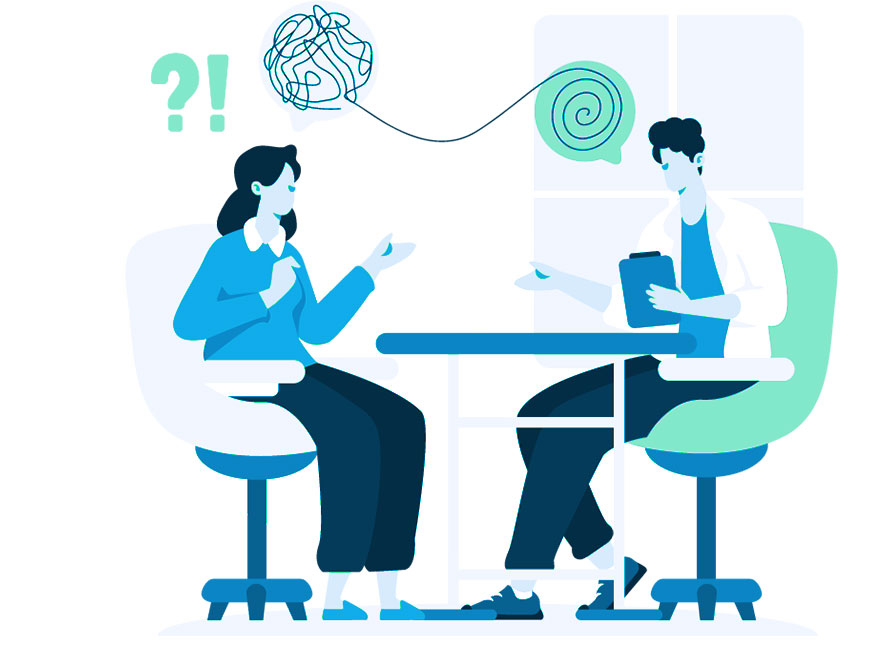 Apart from gathering general profile information, a well-designed CRM also compiles data such as patient satisfaction, and the likelihood of services being recommended to new customers. It also collates this information to help build a 360-degree profile which healthcare setups can use to work in a more personalized and efficient manner. The technologies deployed to design a CRM strategy also enable the healthcare industry to attend to customers at both the global and grassroot level, thus helping enhance their conversion, loyalty, and retention towards a particular brand or institution.
The main premises of CRM in the healthcare industry
The two main components that CRM needs to effectively tackle in the healthcare sector are operations and customers. The everyday operations of this industry are complex, multifold, sensitive, time-consuming, quick-paced, and demand round the clock efficiency, with no room for error. The management of these operations, which was once manual, works in a well-oiled way with the incorporation of advanced technologies. Effective CRM tools are not just quick and simple to use; but are also versatile in their operational strengths across healthcare channels. Not only are companies striving to gain an edge over the others, they are driven by patient-enabling profitability to keep the customer lifecycle with the brand intact. Therefore, incorporating a centralized system that smoothens workflows that bring together diagnosis, treatment, care, and rehabilitation, is essential for brand development and profitability.
The primary driving force of every CRM strategy is the customer. When industries center their services around people and their betterment, a need is created for companies to invest in their customers. Feedback is perhaps one of the most crucial aspects of a customer's life cycle especially during their association with a brand. While companies work relentlessly to pique the attention of their potential customer base and then retain it, competition is that sharp-edged sword which can shift even the most loyal customers to consider alternate sources that may seem more attractive and offer better. When people actively seek multiple opinions, it is a direct indicator that there are varied options to consider. Ensuring customers remain satisfied, attended to, and cared for in a sector that constantly works towards enhancing quality of life is a challenge for even the most seasoned brands. This helps us understand why CRM in healthcare is a lifelong investment where brand health and customer experience (CX) is concerned.
Does the healthcare sector really need CRM?
The answer lies more in how much it has done for the industry at large. The healthcare sector is walking a tightrope between providing patient care at an improvised and experiential level, and juggling administrative initiatives that focus on enhancing medical services in developed as well as developing countries. So, the pressing question here is how much the healthcare sector requires CRM.
The global healthcare CRM market is projected to reach a market size of USD 26.35 billion and a Compound Annual Growth Rate (CAGR) of 13.8% over the next few years. With a substantial footprint that shows such an immense potential for further growth, it is crucial for stakeholders to prioritize the development of CRM in hospitals and the health sector in general.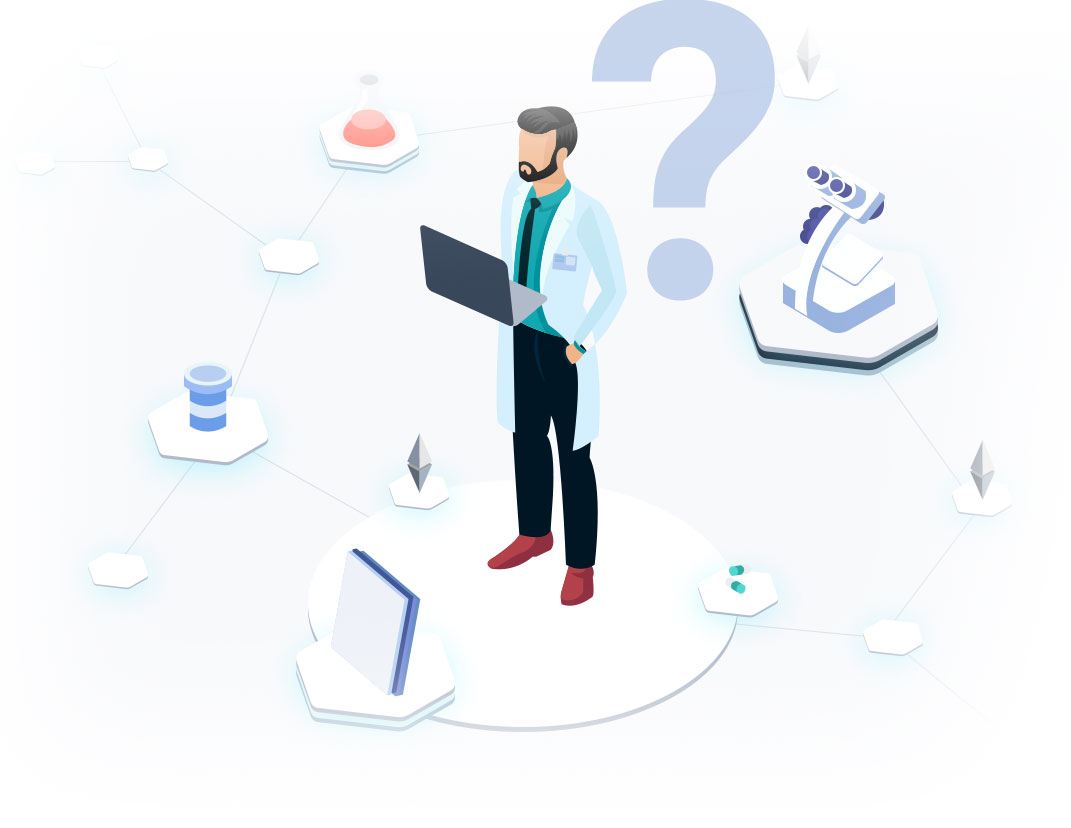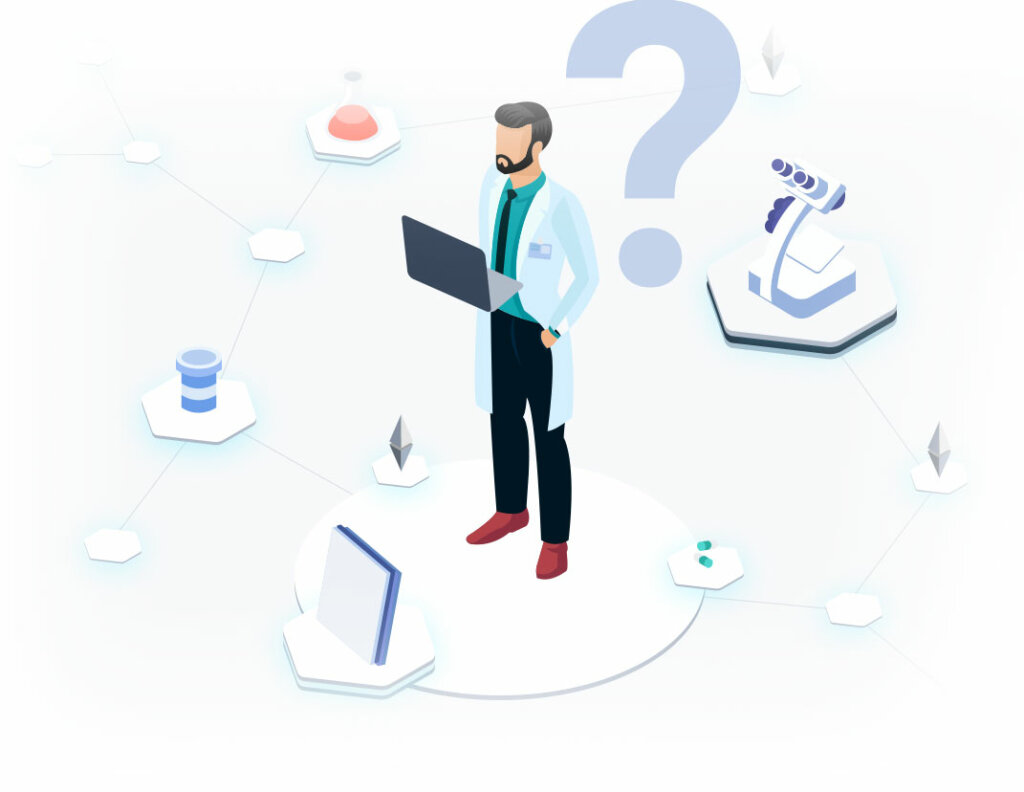 CRM technologies are essentially the gateway to patient outreach. Campaigning, communicating, and monitoring the existing consumers of healthcare services allows hospitals to know their patients better over the entire care continuum; a move that has reshaped the way medical services are perceived and approached by populations at large.
Benefits of CRM for hospitals
An invaluable tool, CRM for hospitals has a long line-up of advantages to its credit. To thrive in this hyper-competitive market, companies require the support of technology that is quick and efficient. A good CRM tool helps gather customer information and keep it up-to-date, offers quality support, collects necessary insights, and provides efficient customer management processes. The results of healthcare CRM are absorbed at varying levels across different segments especially where large, midsize, and small hospitals and outpatient centers are concerned.
Some of the key benefits of employing CRM in the healthcare sector are:
The importance of maintaining patient information records that are easily accessible to everyone is paramount to a healthcare setup. Entering an environment that prides itself in a fast-paced functionality with no margins for error is a feature that is required of CRM for hospitals, especially in large and medium establishments where in-patient intakes are profound.
Coordination and collaboration
CRM technologies are built around the notion of accessibility in an atmosphere that is both frenzied and calm. In order for caregivers across departments to provide services with speed, accuracy, and efficiency, they require the support of information that is easily collated and available at the touch of their fingertips. Time is of the essence more often than not, and where coordination is enabled, better collaboration is facilitated as well.
Medical care no longer sits on a linear plane which approaches departmental participation singularly. When services are provided at a multi-linear level, it is imperative for professionals from all departments to be synchronized in their overall approach to the patient care continuum. From patient intake to treatment, recovery and beyond, healthcare providers can manage cases in a more holistic manner with the help of CRM technologies.
With numerous stakeholders working in unison to keep the healthcare industry going, medical CRM offers opportunities for communication across channels in the form of reminders, alerts, and updates. Preventive Maintenance (PM) is the timely upkeep of equipment and assets which requires prior planning at various levels and is a scheduled process. When under the purview of a CRM suite, the success of a maintenance strategy goes a long way in preventing unnecessary breakdowns and losses.
Efficient healthcare delivery
The epitome of services rendered lies in their recallability. A robust medical CRM strategy not just collates important patient data and stores it safely, but also helps provide a more personalized experience. From logging in to the portal and having immediate access to information such as records, test results, upcoming appointments, to bridging the communication gap between the caregiver and patient, a hospital is able to go above and beyond with the help of well implemented CRM tools.
Optimized business processes
Hospitals are a conglomerate of personnel and resources that function together and consequently grow together as well. From allocating resources to streamlining administrative tasks, CRM helps keep organizations from losing less.
Performance insights and reporting
The advancement of any business lies in its ability to collect feedback and utilize it effectively. Similarly, healthcare providers utilize CRM to gather information from patients, stakeholders, partners, and internal staff as well. Enhancing profitability arrives from deep analysis and implementation, thereby making it an integral part of overall growth.
Challenges of healthcare CRM
One of the biggest challenges healthcare organizations encounters is the complexity of CRM as it percolates across levels and departments. From designing a system that is tailored to a particular organization to gathering resources to adopt it operationally is a drawback that hospitals especially face. With staff that is too preoccupied and busy on an everyday basis, training and implementation of CRM is an effort that often becomes an encumbrance.
Furthermore, the overall and hidden costs of deploying medical CRM is a hindrance to smooth and efficient implementation. From subscriptions to customizations, resources to software upgrades, the strength of a CRM suite lies in how aptly it is tailored for the organization. Lastly, resistance to change from internal staff due to set ways of functionality and additional man hours required for training makes CRM implementation an uphill task; an obstacle many hospitals invariably face.
Patient feedback gives hospital a top ranking
When a hospital asked patients to provide overall feedback after their discharge, an analysis of the results showed the necessity to improve across four areas:
Doctor's concern:
Where doctors need to be reputed and also display appropriate interpersonal skills while dealing with patients.
Staff's concern:
Patients felt the management should hire more service-minded professionals who were kind and empathetic.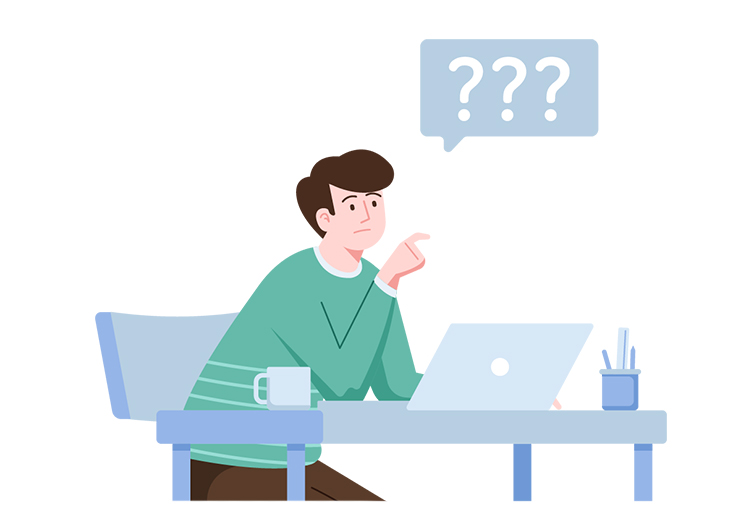 Tangibles:
The provision of clean, sterile facilities, adequate amenities (phones, cafeterias, seating, etc.), and an environment that helped uplift the mood of patients (by changing colour schemes and adding artwork).
Convenience of the care process: Comprising improving waiting periods for appointments and consultations to provide better outpatient services. On actively working on patient feedback and implementing it, the hospital made a quick turnaround where brand image and the services it provided were concerned.
Automated appointment booking enhances clinic ratings
Since CRM technologies are designed to collect comprehensive patient data, a clinic upgraded its suite to enable automated appointment bookings on the basis of pre-existing medical information on their records. Not only did patients experience less user frustration with the portal, they also expressed a feeling of belongingness – a sense of returning to a place that they already knew. The time saved on entering data was a bonus that allowed for an enhanced overall patient experience and also helped the clinic manage time and resources to take on new clients as well.
Conclusion
In a setup like hospital where people look to build a long-term association that feels comfortable and safe, the provision of a value-added experience gives brand identity and corporate imaging a boost.
Surrounded by immense competition, hospitals and their various stakeholders need to invest in a system that enhances experience and recall. There is no greater tool than CRM an inherent contributor to the success of the healthcare sector where care and patient outreach are paramount.