Tech & Proximity
Bringing Customers Closer in the Digital Era
'Innovation in technology' has opened a world full of possibilities for the financial sector. It has changed the face of the banking and finance industry completely, making it more convenient, efficient, and secure than ever before.
Today the financial sector is driving customer behavior and transforming customer experiences at scale by embedding core banking services with the right technology. Now banks and financial service providers are able to serve their customers with personalized services and connected experiences, resulting in improved customer satisfaction and loyalty.
In this blog, we will delve into the specific areas where technology has transformed the face of the financial industry.
How does technology in the financial sector benefit customers?
Technology has revolutionized the way financial institutions engage with customers, and deliver services. Moreover, it has not only improved operational efficiency but also empowered customers with better services, security, great choices, and better experiences.
Let's explore how technology has benefitted customers –
The integration of technology in the financial sector comes with much-needed convenience to customers. It enables them to transfer funds, check balances, pay bills, view account history, and more anytime, anywhere, using their smartphones, without the need to go to a physical branch. The rise of Mobile banking and digital wallets has made customers comfortable with digital payments. Moreover, WhatsApp banking has helped financial institutions make conversations more direct and impactful, and personalize customer journeys.
Quick & seamless transactions
With the advent of technology, you can now easily transfer money between accounts or pay utility bills every month at a preferred time with a single click. The payment details will quickly reflect on your account, which you can track on your mobile phone anytime, anywhere.
Online or mobile banking has empowered customers with the power of convenience and ease to manage their finances on the go, regardless of their geographical location.
With the right technology, banks can now offer more personalized services to customers, leading to effective communication and stronger relationships. For instance, banks can use customer data to analyze their spending behavior and investment preferences and give recommendations based on it.
Technology has played a pivotal role in providing 24/7 customer support and better services across all touchpoints. Modern banking customers are becoming comfortable with AI-powered Chatbots these days. It enables them to connect with their financial partner and seek real-time assistance without any wait times. There are different platforms like websites or mobile apps where customers can get comprehensive guidance and perform financial activities without any human intervention.
Rewards on engagement & transactions
Digital platforms allow financial institutions to gain insights into customer behavior, including spending patterns or purchase history. This information enables them to curate personally meaningful rewards and incentives in the form of vouchers, discounts, deals, or cashback, which customers can redeem for various benefits like travel, merchandise, etc. By delivering targeted rewards, financial service providers can foster strong customer relationships, create opportunities to up-sell or cross-sell, and drive engagement, loyalty, and profitability.

Impact of Technology on the financial sector
Technology has brought noteworthy perks to the financial industry, enabling them to improve efficiency, productivity, and customer relationships.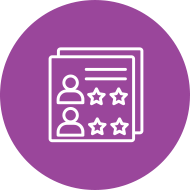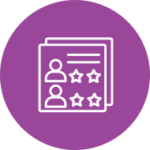 Leveraging technology enables financial institutions to have a deeper understanding of customers' preferences and offer them personalized rewards. The user-friendly interfaces let customers have seamless interactions on multiple channels, leading to better experiences and satisfaction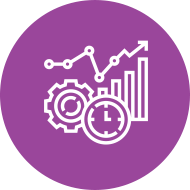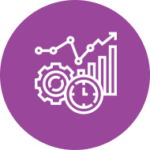 The use of technology has enabled banks to automate several banking processes without the need for manual intervention. This has resulted in better process efficiency, increased automation, significant cost savings, and reduced chances of errors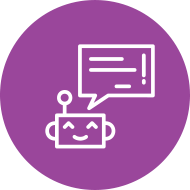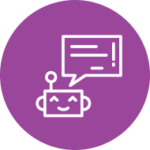 As technology continues to evolve, customer expectations are also rising. Therefore, banks & financial institutions are investing in AI-powered chatbots, which can handle multiple requests at the same time and allow customers to interact and seek dedicated support from the comfort of their homes
Priorities and opportunities to technology in the financial sector
The financial industry has always been at the forefront of adopting new technologies to improve customer service and streamline operations more smoothly than ever. However, with every new technology, there come challenges and opportunities, which you can read about below.
Security

Mobile banking has implemented security measures to protect data, transactions, and other sensitive financial information. Easyrewardz comprehensive solutions adhere to the highest security standards, providing complete protection of sensitive customer information.
Rising expectations

The rising expectations of customers are definitely a challenge to the banking sector. Hence, leveraging Easyrewardz end-to-end reward management and loyalty solutions can help you manage your reward program, put personalization into action, enable customers to engage on their preferred channel, and deliver real-time assistance.
Keeping up with the technology trends

The financial industry is in constant need to deliver unified customer experiences and stay ahead of the competitive edge of the ever-changing banking landscape. Easyrewardz enables you to build a multi-channel engagement platform and enable customers to redeem or accrue rewards seamlessly.

Personalization

Financial institutions that prioritize tailored personalized experiences have a better customer lifecycle. From fostering lasting relationships to driving loyalty, stronger ROI to improved engagement, embedding personalization into banking operations can enable the financial system to increase sales exponentially.
Digital payment

The emergence of advanced technologies and their integration into the financial ecosystem have opened potential opportunities for secure and convenient digital payment solutions. Additionally, digital payments can reduce the cost of processing transactions as they require fewer manual processing resources, including cheques and cash.
Anywhere banking

Mobile & internet banking has transformed the face of the financial sector towards anywhere banking by offering customers a secure and convenient online platform to conduct transactions and manage finances. Hence, eliminating your dependence on physical branches for basic transactions.