Retail Smartly: Adopt Artificial Intelligence for Price Optimization and
elevated Customer Experience
Nuff has been said about the potential of Artificial Intelligence (AI) in revolutionizing the retail industry.
Designed to apply augmented human intelligence at scale & lessen the efforts on solving repetitive issues and offer personalization – Artificial intelligence can take traditional retail experience to the next level.
In this article, we will discuss the role of AI in price optimization and driving today's customer engagement.
First things first: Let's understand Price Optimization and how it aids in elevating CX
Price optimization is the practice of using data from customers and market to set most effective price for your product/ service to boost sales. Optimal price is the point where businesses can best meet their objectives whether that means increased profitability, customer experience or both.
Right Price Optimization helps in delivering seamless CX
There is no better way to delight your customers than offering a price they are satisfied with. Due to increased competition, careful price management has become more critical for retailers to maximise sales. A smart data-driven approach to pricing will elevate the customer experience by determining the best price for their products basis seasonality and price elasticity coupled with real-time inputs on inventory levels.
Meet today's customers- The Millennials, shaping future of Retail sector and know how price optimization fueled by AI helps elevate their experience
Millennials constitute ~ 34 % of India's total population. There is no denial that the Millennial generation (falls in the age group of 18-35 years) has been the key target for brands for a few years now. Millennials or Gen Y's affinity for social media and latest technology is reforming retail sector. While shopping, the generation looks for coupons, discounts, communication from brand, product reviews and price comparison. They are inclined towards brands which offer maximum convenience at minimum cost. Personalized pricing with best product quality leads to increase in profitability, customer loyalty and hence seamless customer experience.
Read on!
Marketing to Millennials:

Attracting Gen Y is no child's play; here's what brand's CX professionals should take note of:
Stay Connected, always!


Communicate with your customers in and outside the store. Adopt connected and integrated approach and watch them turn into your brand advocates.

Personalized pricing is one of the pivotal factors in propelling CX


Brands invest significantly in delivering an enhanced customer experience (CX). Pricing is one of the key factors in shaping customer experience.
According to Forbes, "80% Millennials are influenced by price. Even as much as they are looking for other values from their products like authenticity, local sourcing, ethical production and a great shopping experience, nothing beats a discount."
In order to enhance customer experience, brand's CX leaders should improve price experience by offering customized pricing,
exclusive discounts and coupons.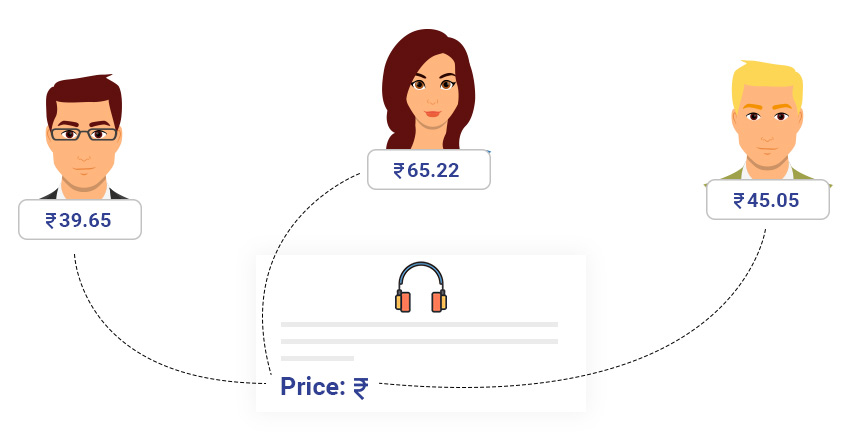 Ever searched for a hotel room or tried booking a ticket and realized that the pricing varied on weekend & public holidays? Or tried to buy products online and noted that the pricing has changed in short time as you have added the product in your cart earlier but could not made the purchase at that moment? – This is the power of personalized pricing.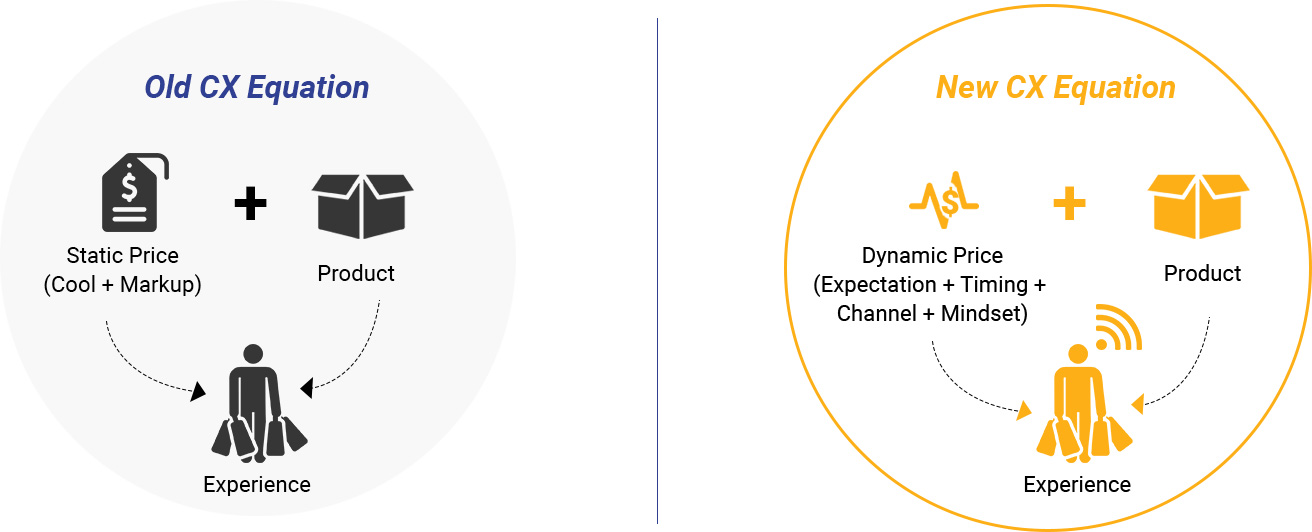 As per Accenture research, 86% of businesses agree that a differentiated customer experience is important and only 23% achieve strong returns from their CX initiatives. One of the key factors is price, which should be considered as fluid as any other factor that influences the experience.
The new CX equation is a combination of dynamic pricing (customer expectation + timing+ channel + context) and product. Dynamic pricing can make the connection with customer experience even better.
Right Deal. Right Customer. Right Moment. Right Channel
Leverage the power of Artificial intelligence to offer the right deal to the right customer at the right moment through the right channel.
Every customer's basket recites a story. People choose and buy products for certain reasons- they simply need a formal shirt, or love spending on sports shoes or bought as it was at Flat 50.
Artificial intelligence helps retailers in setting the optimal pricing as it reveals customers' shopping patterns and suggests discounts and offers accordingly.
Get Started with AI: Setting customer-focused pricing and curating best offers with AI
Leverage Artificial Intelligence and Machine learning to inculcate a data-driven approach for better decision making. AI's intelligent algorithm assists retailers in setting optimal pricing on the basis of competitive data, customer's behavior and buying patterns.

"AI-based pricing and promotion have the potential to deliver between $259.1B to $500B in
global market value, according to McKinsey."

Integrating AI's intelligent algorithm can help retailers set ideal pricing based on buyer's historical and competitive data, seasonal trends, demographics & behaviour pattern.
And hence, amplified Customer Experience