Powering customer relationships with Loyalty Programs
In a high-stakes, winner-takes-all market like retail, it is critical for brands to build a solid base of loyal customers. After all, it costs five times more to acquire a new customer than to retain one. This means brands know well that their biggest revenue generators are their current customers. So how do retailers get their customers to keep coming back to them? By offering quality retail loyalty programs that nudge shoppers to buy again and again. While generating new sales is an integral part of any business, it's equally important to take care of your existing customers. Customer loyalty programs help retailers to do this.
The retail space can get fiercely competitive, with most brands selling the same products as the shop next door. In such a scenario, loyalty tools hold the promise of helping brands to stand out, grow their customer and revenue count.
Retail loyalty programs are reward-based schemes that are rolled out by brands to acknowledge and award their repeat customers. While loyalty programs come in many forms, they offer delectable discounts and perks to users. Covid-triggered lockdowns turned customers to online shopping in a big way, leading to a 360-degree turnaround in their purchase behavior.
As retailers reoriented themselves to new customer realities, they deployed personalised loyalty programs to differentiate themselves from their competitors.
Loyalty programs have gone from traditional to modern
It's not enough to just have a loyalty program. To make a mark, brands need to think out of the box and serve up tailormade reward programs that strike a chord with the customer. Discounts, vouchers, cashback offers – the pillars of traditional loyalty programs – are no longer the only way to go. Modern customers look for wow experiences and prioritize them over price. How can loyalty programs go the extra mile? By empowering brands to build engaging and meaningful relationships with customers, instead of merely offering goodies and price cuts.
Modern loyalty programs have, therefore, metamorphosed into data and technology-driven resources that boost retention across touchpoints. Retailers insert these loyalty initiatives at strategic places – in the form of personalised product previews, free shipping, and amaze-and-thrill offers – to boost customer allegiance.
Statistics vouch for the success of retail loyalty programs. According to The Loyalty Report, "81% of consumers say loyalty programs make them more likely to continue doing business with a brand."
Even though attracting new customers will always be part of your business, it is imperative to roll out the red carpet for your current customers. And that's where customer loyalty programs come into the picture – as a lever that powers brands to delight and retain their users.
Industries across the board are putting loyalty schemes on their priority lists, and they're investing in cutting-edge platforms – that come armed with loyalty strategizing tools and easy integrations – to turn customer rewards into lucrative, personalised journeys for users.
According to research, customer loyalty platforms like LPaaS (Loyalty Program as a Service)
are projected to grow 80% in the coming years.
Lock customer loyalty with
these must-have program features
To deploy omnichannel loyalty program that converts customers into brand advocates, brands must opt for data-driven platforms that segment users accurately, provide personalised offers, and captures their imagination with relevant, real-time rewards. Here are some must-have features for a high-value generating loyalty platform.
Deliver personalised offers to
improve customer retention
Loyal customers are undoubtedly the best customers. A sure-shot way to build a base of true-blue customers is by offering personalized loyalty programs. Personalisation builds trust, commitment, and reciprocity, and helps brands gain more customer attention and see higher conversions. How Easyrewardz Loyalty Solution gets personalization right: The loyalty solution uses data on customer purchase behavior and preferences to design personalised rewards that cut through the clutter, drive repeat purchases and facilitate upselling.
Segment customers intelligently
to provide the right-fit rewards
Every customer is unique and so are their needs. If you use a one-size-fits-all approach to your loyalty programs, you run the risk of spamming your users with offers that do not resonate with them. Alternatively, a reward program that is designed for an intelligently segmented user base will provide relevant rewards to the right customers, and act as a spindle to spur loyalty and brand advocacy.
Easyrewardz loyalty solution enables brands to segment customers as per their behavior and then engages & rewards them with targeted, tailor-made, and scalable campaigns.
Add the power of referrals to your
loyalty program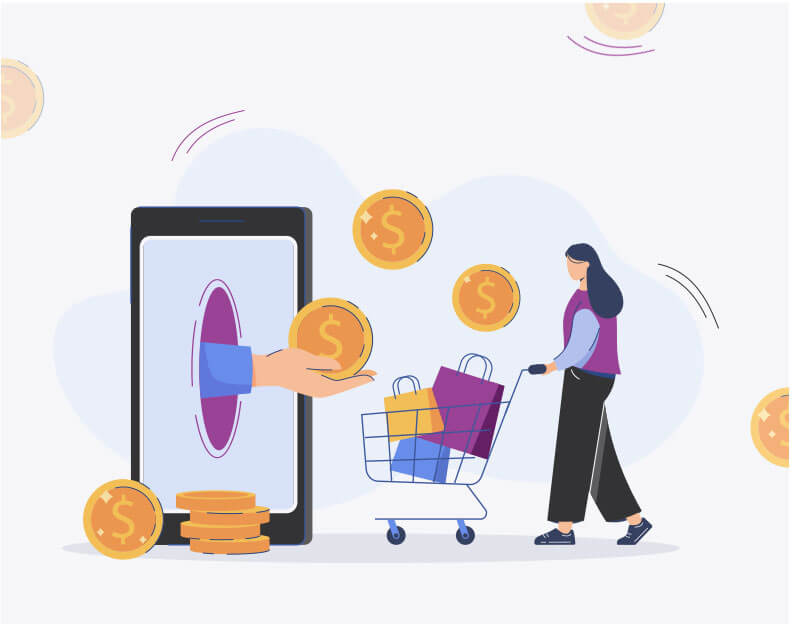 If you have an army of satisfied customers, consider half your marketing battle won. When customer referrals are integrated into loyalty programs, they encourage users to advocate on your behalf and share their brand experiences with their friends and colleagues. What better way could there be, to grow your customer base.
Easyrewardz loyalty solution allows brands to set up exciting referral offers as part of their loyalty program, thus building a vibrant brand community and taking customer engagement to a whole new level.
Delight customers with instant,
real-time rewards
As brands across the board roll out loyalty programs, a `loyalty fatigue' is setting in among users. This is because it takes way too long for retailers to generate any meaningful rewards. Offering real-time reward redemption is the best way to work around this challenge and get ahead in the loyalty game. Give a customer a loyalty coupon instantly, at the point of purchase, and chances are that he/she will use it right away, instead of the next visit. Easyrewardz Loyalty Solution makes real-time rewards a reality – The loyalty program enables brands to reward customers with conveniently redeemable points or coupons every time they achieve a brand milestone (like an enrolment, first purchase, birthday, or anniversary) or make a purchase.
KYC: Know your customers to serve them better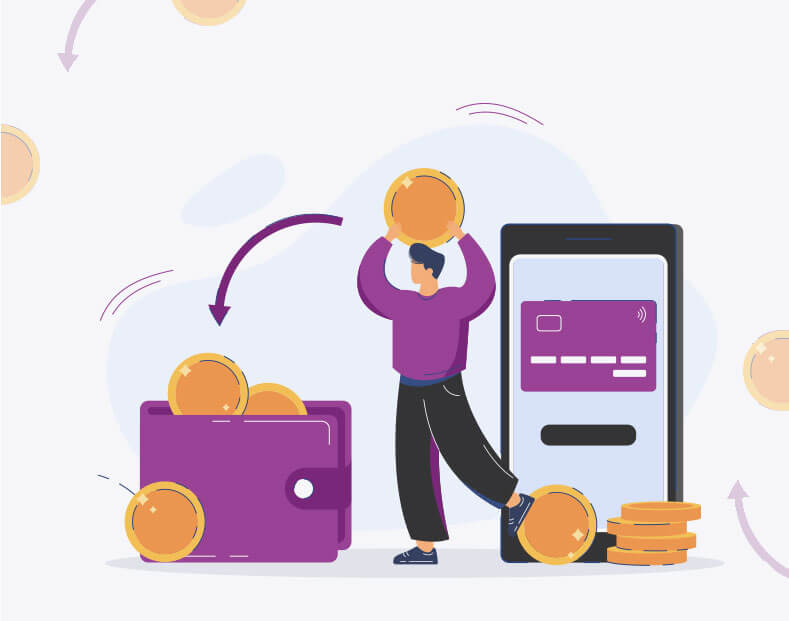 Analytics is transforming customer loyalty programs by maneuvering them in the right direction. Modern customers are swamped with choices, and this means there's no room for guesswork. It is imperative for brands to use data and analytics to understand their customers' needs and design loyalty programs that fulfill those needs.
Easyrewardz loyalty solution puts all customer data in one place – Retailers can access a single view of customer data, and track their purchase history, preferences, coupon redemption, and other behavior dynamics on a single dashboard.
Rules for a top-of-class loyalty program
The big question on every retailer's mind is – How do we create value for customers and drive revenue? If you are looking at deploying loyalty programs to engage users with your brand, here are some golden rules to follow:
Embed loyalty across touchpoints

The big question on every retailer's mind is – How do we create value for customers and drive revenue? If you are looking at deploying loyalty programs to engage users with your brand, here are some golden rules to follow:
Get your data dashboard right

If you want to get ahead in the customer acquisition race, then it's a must to have a comprehensive and unified view of your user data. Combining micro and macro data helps create the best customer experiences. This requires integration and a single-window view of how your customers interact with your brand. You don't need to overhaul your tech stack to get this job done. Easyrewardz loyalty solution provides comprehensive, omnichannel loyalty solutions that engage customers across touchpoints and are easily integrated with Point of Sale systems.

When brands get a unified, bird's eye view into their customer data, they make smarter decisions and create experiential loyalty programs.
Treat every user as unique

Ensure that you make your customers feel like kings. Hear what they have to say by always keeping an ear out for feedback. This goes a long way in building lasting connections. Loyalty programs that include customised rewards, tailored experiences, and actionable feedback make customers feel that they are seen, heard, and valued.
Ensure you deliver value for your customer's time and personal information

Modern customers are cagey about sharing personal information unless they get some substantial in return. This value exchange is emerging as the crux of modern loyalty programs. And brands must deliver the right rewards, at the right time, at the right touchpoint in order to keep the value equation balanced. This way, you make your customers feel special and turn them into lifetime loyalists.
How to create an attractive retail loyalty program
It's never a good idea to follow a spray-and-pray approach with your loyalty programs, as one size will not fit every customer. Here are a few tips to keep in mind while building and deploying an efficient reward program:
Pick the right customer segment

The first step is to zero onto the customer segment that you're going to design your loyalty program for. Do you want to target your high-value or middle-tier customers? Pick a segment and create a suitable loyalty program.
Study customer behavior

Use analytics to understand the drivers and dynamics of your customers' behavior. Deliver offers that they consider a value-add to their shopping journeys.
Provide the best customer experiences

Make your users invested in your loyalty programs. This will happen only when you provide tailor-made rewards along with engaging, omnichannel shopping experiences. You can do this by leveraging data on past purchases, product preferences, and an affinity towards loyalty programs.
Measure ROI

If you don't measure the returns of your loyalty programs, you will not know if you're getting the best bang for your buck. Track the relevant KPIs, count app downloads, measure the average order value of your loyal customers and compare these metrics with those of other customer categories. With all the data in hand, you will know if your loyalty program is adding more zeroes to your balance sheet.
Deliver as much value to your customer as you ask from them

Give as much as you get. Don't become a brand that launches a reward program without understanding the economics of cause and effect. Make sure you connect all the dots between the value that you deliver to your customers via your loyalty programs to the value they create for the brand.
Constantly review your loyalty program's performance

Analyse all insights, including the program's effectiveness as well its impact on company revenue. Understand your customer, and see if your programs are in sync with their needs. Once you get this balance right, you can look forward to loyalty-driven brand advocacy.
To Sum Up
Several retail market research reports have found that old customers spend 67% more than new ones. If you are looking at retaining existing customers or encouraging repeat purchases, then retail loyalty programs are the road to take. New-age toolkits have turned loyalty programs into drivers that grow your customer base, build brand advocacy, and add wings to your revenue growth story.
Interested to know how Easyrewardz loyalty solutions can help you
incentivize customers for non-stop brand patronage?
Request a demo