Feedback Engines


A Goldmine of Insights and CX Strategy
A plethora of agencies work on our conscious and subconscious minds, ranging from ads, suggestions, to brand references. No wonder customers have reached a saturation point, and are gravitating towards brands that deliver smooth, fast, and memorable experiences.
Additionally, modern users are not interaction-shy and are open to being a part of online communities, groups, and subscription lists of their preferred brands. Behavioral trends show how associating with businesses isn't a linear process anymore as the Voice of Customer (VoC) is paramount. More people are opting for brands that give them quality, value, sentimental assurance, and a story that navigates beyond transactional boundaries. Businesses are now investing in brand loyalty, to tailor-make experiences as per customer demands.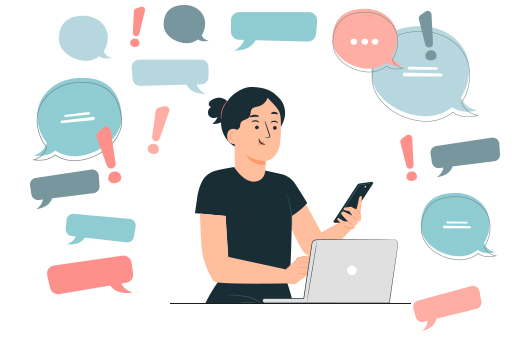 Where do businesses fit into this equation? .
In this evolving customer-first landscape, the user is central to the brand loyalty lifecycle. Brands, both global and local, are looking to constantly up their game to not just make conversions but also to get the one thing that matters the most – retention. How does a brand retain its customers? Associating with a brand signifies engagement at multiple levels, often requiring effort and commitment from the end-user. So how do businesses provide a user experience that is satisfying, wholesome, memorable, and rich to their clientele? The short answer is: by investing in their customers and using tools to gain their feedback.
Customer Feedback
Customer feedback is a response given to a company that contains information regarding services rendered or products purchased. It may be either positive, neutral, or negative. Why is this important? Engaging a customer in today's fast-paced and sensory overloaded environment is a goal that many companies work towards. In fact, bringing customers back to your brand and maintaining a relationship with them is crucial for the future of businesses.
Being customer-centric is a path numerous companies are taking and heavily investing in. To do so effectively, they have a plethora of tools that provide information that helps businesses to thrive on customer feedback and deliver experiences that enhance recall + value. Feedback engines are one such tool that companies use extensively to tie customer opinions with actionable workarounds to enhance brand proactivity.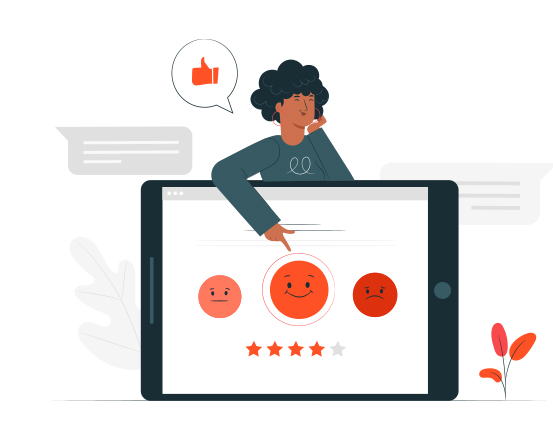 Feedback Engines
Customer service is an important factor in loyalty towards a brand, making feedback tools an integral component of a company's ecosystem. Synonymous with being a goldmine of information, feedback engines are the future of CX strategy. When we skew feedback in favor of mostly positive responses or when we shy away from feedback altogether, it can lead to disastrous outcomes for brands in the long run. To configure response pool templates that are relevant and fair to the customer and allow a space for them to feel heard, feedback engines become the choice of customer-centric businesses.
Let us walk through how using the right feedback tools enabled brands to up their CX game and deliver an excellent experience in return.
Use Cases:
I. Travel operator increases click rates by understanding customer buying intentions
A popular travel operator wanted to gather leads from its target audience, and specifically from those who chose its competitors for itinerary bookings. They launched targeted campaigns and surveys to gather information on people's future buying intentions. The feedback they garnered would become a window into their final conversion actions. This allowed them to present relevant offers and even deliver personalized banners to the respondents of their survey. The result of this campaign showed a significant increase in customer engagement displayed by a threefold increase in click rates, with a corresponding success from an ROI perspective.
II. Cosmetic brand improves shopping experiences using feedback
When customers complained of faulty products being delivered on separate occasions, a cosmetics company used the opportunity to understand where it was going wrong. The feedback platform also gave people the space to voice their views on how their experience with the brand could be made better. This was complemented with free returns and exchanges, and a complimentary gift as a reward for helping the company improve its shopping experience. Not only did the company witness a surge in traffic and orders, but it also saw customers come forward with further feedback as they felt the company was acting on it.
III. Boutique resort focuses on feedback to improve CX strategy
Travelers to a boutique resort were given the opportunity to contribute to its CX strategy. By creating an inclusive atmosphere around the brand's growth strategy, they gave their customers the perception of being a part of the brand family. Not only did their rate of bookings increase, but this resort is lovingly referred to as "a home that is everyone's and yet exclusively ours as well."
What brands can learn from the above is that targeted and researched data collected from well-balanced feedback tools can not only amplify CX but also avoid: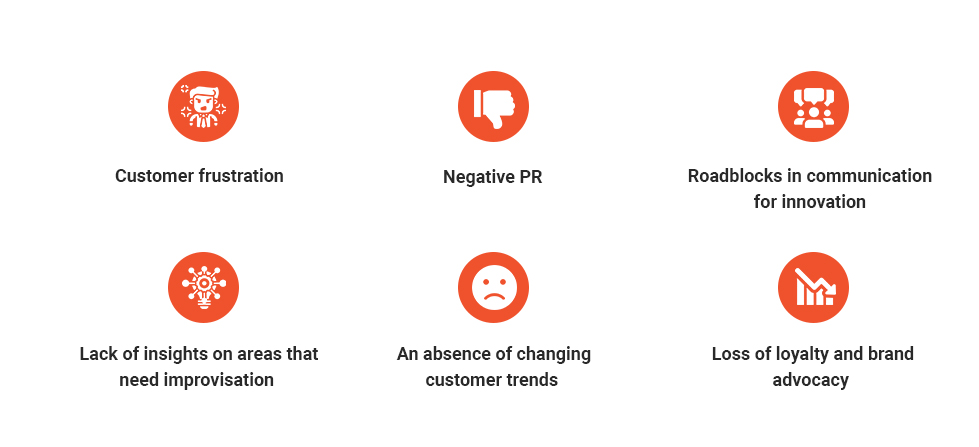 To understand how to enhance CX, this blog introduces and highlights our feedback engine Collecta and how it's the new way your business can retain happy customers.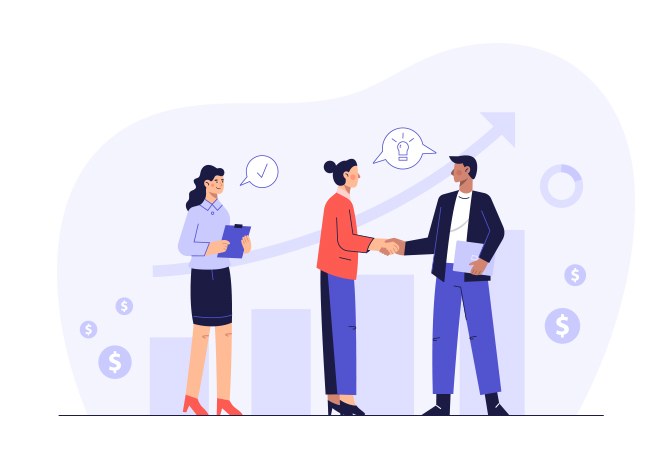 What is Collecta?
Like all feedback engines, Collecta by Easyrewardz, is an innovative tool that allows companies to capture, analyze, and put to action the voice of customers. A consumer-centric approach allows companies to gather actionable insights, thus enabling them to create a pool of customer feedback data that amplifies CX in a positive direction.
In order to create long-lasting relationships with their customers, brands are re-looking the purchase path and investing in gaining insights into how engagement can be evolved. What was once a linear path is now a cycle of engagement that is defined by: omnipresent engagement, personalized attention, confidence building, and value-added relationships. Collecta mobilizes feedback to companies in a manner that creates room for realistic and precise change.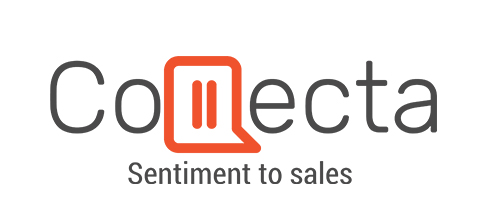 How does Collecta work?
This platform captures pre-transaction and post-transaction people's sentiments. Some of the ways in which it does so are by gathering feedback via post-shopping customer surveys, product reviews, polls, and research firms. This data helps create a brand loyalty index via Net Promoter Scores (NPS) and Customer Satisfaction (CSAT) scores to capture their feedback.
Why should you use Collecta?
Not only does the data collected via Collecta provide invaluable insights into how customers view your brand, but there are other USPs of this tool as well:
I. Contextual Probing: When customers complained of faulty products being delivered on separate occasions, a cosmetics company used the opportunity to understand where it was going wrong. The feedback platform also gave people the space to voice their views on how their experience with the brand could be made better. This was complemented with free returns and exchanges, and a complimentary gift as a reward for helping the company improve its shopping experience. Not only did the company witness a surge in traffic and orders, but it also saw customers come forward with further feedback as they felt the company was acting on it.
II. Rich Questionnaire Forms: One of the biggest challenges brands face is formatting fair questions while gathering feedback. Skewed questionnaires that favor a brand may work temporarily but not as well in the long run when customers feel unheard. Collecta provides companies with an array of pre-existing design templates and questions from its shared library.
III. Incentivize Customers for Feedback: With immediate rewards and recognition, Collecta gives companies the feeling of healthy belongingness. Omnipresent customer engagement permeates boundaries and is a welcome move for today's CX strategy. In a world where people can get what they want whenever they want and however they want, responsiveness towards customers gives them an added bonus of value + sentiment.
IV. Detractor Flow Management: It has been found that 52% (source: easyrewardz) of customers want quick responses and action on their feedback. Therefore, not only is different kinds of feedback essential for progress but being able to actively work on negative feedback displays a brand's strength. Collecta helps to seamlessly capture and analyze negative feedback from clients seamlessly.
A truly What You See Is What You Get (WYSIWYG) platform, Collecta is a feedback engine that synchronizes with your existing CRM suite effortlessly thereby bypassing the need for external installation support. This makes CX strategy easier to execute and more comprehensive to understand customer sentiments and trends better.
Capitalize on Collecta's ability to capture, analyze, and action Voice of Customer so that your company's customer-driven approach is on par with its business values Providing an interactive space which gives customers the freedom to voice their sentiments freely is also the gateway to sales conversions. By using the insights you derive from a feedback engine such as Collecta, not only are you able to leverage data and create customer preference profiles and personas that you can accurately target, but you automatically also enhance brand visibility and revenue. Additionally, become a business that is perceived across customer networks as one that invests heavily in delivering a memorable customer experience.
How does Collecta impact users?
Collecta provides relevant, fair, and logical questions to customers who have taken the time to respond and engage with brands. That is coupled with targeted settings where people are asked for feedback that is appropriate to their experience in order to provide a sense of belonging and familiarity. Organizations believe that traditional experiences no longer satisfy customers as they are looking for tailored experiences from start to finish, and further. As Collecta brings customers closer to brands, it helps create a sense of comfort and a one-to-one relationship that is cherished and well-remembered.
How does Collecta impact businesses?
With so much to do and see, 24 hours fall short and time is a luxury that many desire today. While it gives customers a window to explore brands at greater lengths, what it gives businesses is the ability to stand out amidst the stiff competition. Investing in a feedback tool that not only makes your customers feel at home and heard but also gives your company a hassle-free UX with its easy all-in-one interface is a motivational booster. From being able to gather feedback at various intervals and both pre-transaction and post-transaction levels, companies are more capable of delivering feedback-centric actions internally and externally. Being proactive in CX strategy is central to providing customer satisfaction.
An intelligent end-to-end platform that gathers feedback across multiple customer touchpoints, Collecta helps provide real-time analytics and text analytics thus allowing brands to capture sentiments and improve a customer's overall loyalty index. Repeat purchases and brand advocacy are a company's greatest signs of a strong loyalty index and customer retention.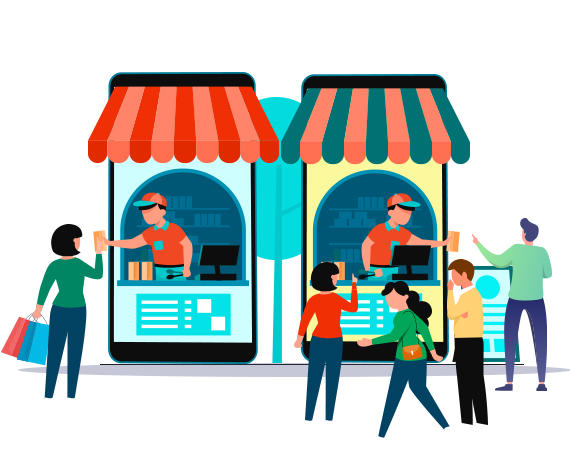 What are the advantages of using Collecta?
Delivering a memorable UX is directly linked to a rock-solid CX strategy. Analysts believe that even minimal positive changes in CX can go a long way for a company, and an increase in revenue.
Given the reality of the current behavioral trends coupled with preferences and competitive CX strategies, Collecta is a platform that meets all criteria essential for positive growth. With an intuitive dashboard that gives analysts data in unified segments, this feedback engine delivers quality efficiently. From leveraging customized services to sending unique communications, dynamic customer reviews to in-depth reporting, Collecta gives people their right to share feedback with a company smoothly.
Synonymous with delivering an elevated experience, Collecta brings customers to become brand advocates.
Conclusion
Mending relationships and making existing relationships stronger is every company's success mantra. People make synergistic connections via their explorations, and when they fuse with brands that deliver beyond customer expectations, it's a match made in revenue and loyalty heaven.
Any company that champions its customers through highs and lows is guaranteed to become a space that is comforting and kind. With soaring expectations in a constantly evolving marketplace, customers need to be spoken to as much as they need to be heard. Looking beyond linear transactions to provide a holistic approach is the futuristic thing to do where brand loyalty is concerned. CX strategies that go hand-in-hand with striving for excellence spell success stories that are hard to forget.
In today's world where an average person is bombarded with an overload of information and choices, a company is sure to go a long way with appropriate, competitive, and hassle-free feedback tools like Collecta which provide a seamless end-to-end experience to customers and companies alike.