Customer Journey Mapping Challenges
In the ever-changing landscape of customer-centricity, understanding the unique needs and enhancing the customer journey becomes crucial. Customer journey mapping helps businesses visualize and improve the CX by gaining insights into customer behavior, buying patterns, and preferences. However, it is not that easy.

In this blog, we will look at some common mistakes that brands make when mapping a customer's journey and what needs to be done to overcome those challenges.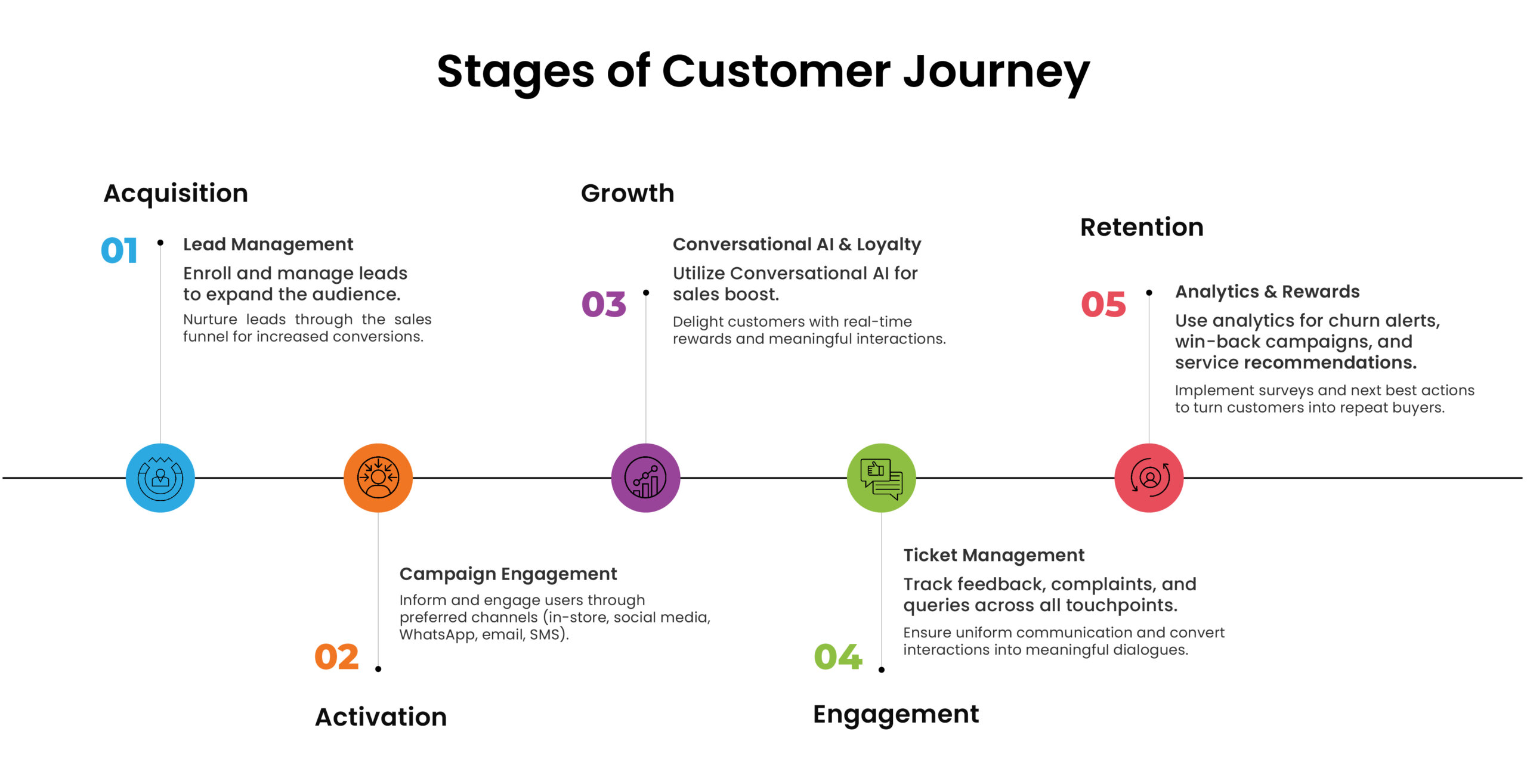 Mistakes to avoid when mapping a customer journey
1. Neglecting customer personas
Customer personas are the representation of what your customers like, based on their buying behavior, preferences, and interests. When businesses neglect customer personas, it can lead to several challenges in a customer mapping journey. Without having a deep understanding of your customer personas, identifying the right touchpoints, exceeding customer expectations, and delivering seamless CX becomes so difficult.

To overcome this challenge, brands should capture the single view of each customer through a CDP and tailor experiences aligned with their unique needs and purchasing patterns. Leveraging CDP's behavioral analytics capabilities to collect, organize, and analyze customer data in real-time, enables brands gather a holistic view of each customer from all sources and make data-driven decisions.
2. Lacking customer-centricity
Customer-centricity is the stepping stone to the success of any business. It's an approach to keeping customers at the core of your business. Gone are the days of one-size-fits-all strategies, today's customers expect meaningful interactions and personalized experiences. Brands that fail to understand their customer's needs and pain points struggle to craft a customer-centric culture and create a customer experience that is seamless and satisfactory. This can lead to several challenges, including customer retention, customer loyalty, repeat business, and long-term growth.

By closely listening to your customers and consistently exceeding their expectations, brands can nurture strong relationships and create exceptional experiences. When customers feel valued, they are more likely to make repeat purchases and become loyal advocates.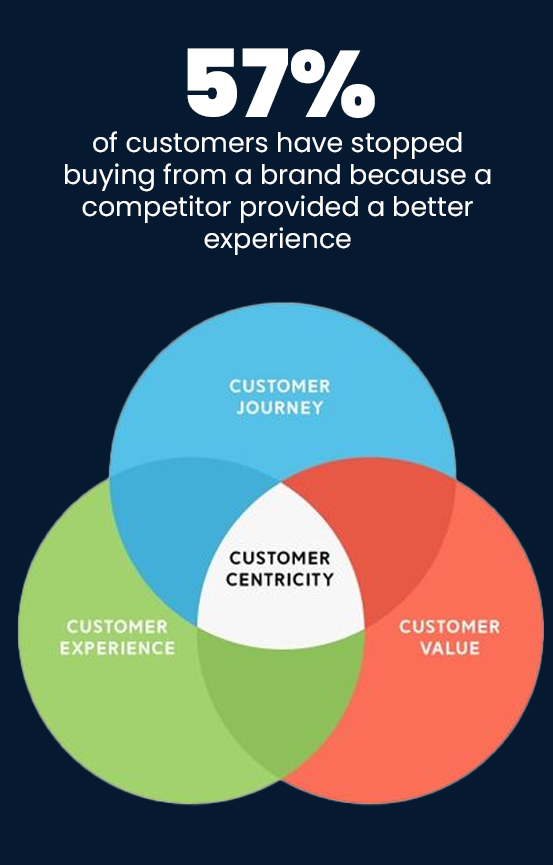 3. Lack of Data-driven insights
In today's data-driven age, businesses have an abundance of customer data. However, when this data isn't effectively used, it creates a gap in understanding customer behavior and preferences. This hampers the brand's ability to anticipate the unique needs of each customer and create a personalized customer journey.

It is imperative for brands to invest in a CDP that can extract actionable insights from unconsolidated data, providing a comprehensive view of customer preferences and interactions. With a unified view of customer data, brands can deliver highly personalized experiences that increase customer satisfaction, loyalty, and engagement.  
4. Ignoring customer feedback
Your customers are your real testimonials. When customers see no action taken on their feedback, it erodes their trust in the brand, leading to poor experiences and customer churn. This lack of responsiveness leaves brands struggling with an ability to identify areas of improvement, deliver meaningful experiences, and attract new customers. To combat these challenges, brands need to establish a structured feedback collection system and actively listen to the voice of the customer to address the specific needs of each group and enhance positive experiences.
4. Multi-channel Engagement
Consumer interaction with brands is no longer limited to a one-way channel but has expanded to multiple platforms. By utilizing multiple channels to engage with the targeted customers, businesses can gather inclusive data and insights, allowing for real-time analysis and evaluation of the program's effectiveness.


Embracing customer mapping as a cornerstone of your business strategy can provide a competitive edge in today's customer-centric landscape. By adopting a multi-dimensional approach, leveraging advanced technologies, and prioritizing customers, businesses can unlock valuable insights to improve customer satisfaction and drive retention and sustained growth.

Leveraging Zence end-to-end CRM & Loyalty solution brings a host of features to the table for businesses. From allowing enterprises to listen to their customer data, drive engagement, and tap into the power of actionable data insights.
Let's build an end-to-end customer journey map to deliver unmatched customer experiences.