Channelizing the Power of Brand Advocacy
Apple users are famous for their brand loyalty. What's more, Apple mania became a global phenomenon without the company being overly active in spaces like social media. Apple doesn't even tweet!
A lot of Apple's publicity is fueled by word-of-mouth recommendations – by Apple advocates, who have an emotional connection with the brand and flaunt their fandom. Apple shows that Brand Advocacy works as well for enterprises as any creative ad campaign or marketing strategy.
If you provide your consumers with extraordinary experiences, they will tell everyone about it – on social media, by posting reviews or relaying their experiences in one-on-one conversations. When customers share a product experience on social arena, they plant a seed of curiosity in their connections, nudging them to check out what's being talked about. That's Brand Advocacy in a nutshell.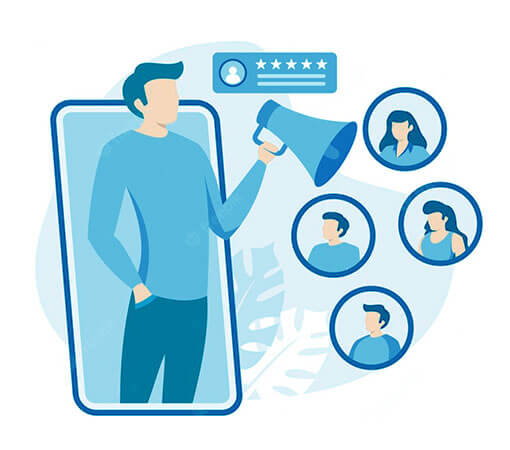 Brand advocacy, or word-of-mouth marketing, is the topmost objective of any brand funnel. This has made it a big part of modern marketing strategies. When a real user recommends a product, the brand builds trust in an organic way.
Users become brand advocates, or promoters of a product or a service when they enjoy great experiences. A study conducted by Marketing Charts, a US-based marketing data hub, reports that brand advocates are 50% more likely to influence a purchase as compared to any other advertising channel.
No matter how creative or high-decibel an advertising campaign is, what matters the most to a consumer is their personal experience with a brand. And a good experience translates directly into positive customer recommendations.
What is brand advocacy and why is it gaining traction in the marketing world? Let's dig in and find out.
Brand advocates are a brand's most loyal, vocal, and enthusiastic ambassadors. When you leverage their word-of-mouth recommendations and make them strategic and specific, you are using brand advocacy.
Brand advocates promote products and services out of their own free will – with no other interest at stake. This way they help companies broaden their user base organically. Instead of spending money on paid promotions or influencer advertising, brand advocacy relies on the power of letting customers play a key role in marketing a brand.
According to a Neilsen report, "92% of customers trust word-out-of-mouth product recommendations from their friends, family, and peer group." With such sky-high statistics, marketers are sitting up, taking note, and finding ways to optimize this brand-building strategy.
Brand advocacy includes a range of actions that your consumers take. These include:

A company's brand advocates can be its employees, executives, partners, or customers – anyone who is willing to support and promote its products publicly, or on social forums.

One-on-one recommendations
to family and friends



A company's brand advocates can be its employees, executives, partners, or customers – anyone who is willing to support and promote its products publicly, or on social forums.
Brand advocacy: Why is it important?
Consumers value authentic experiences. As per the 2018 Chatter Matters Word of Mouth report, millennials are 115% more influenced by recommendations from people known to them rather than advertising. As customers seek authentic interactions with a brand, they increasingly rely on the opinions and recommendations of people they know.
Trust is the foundation for brand advocacy. If a business wants a customer to continuously engage with their brand, they need to create a value path and a space where buyers feel comfortable. Therefore, businesses should deploy tools like CRM systems to understand how their products or services are perceived by their customers.
Brands can tap into the advantages of brand advocacy most effectively when their users are active in online spaces, consistent, socially well connected (both online and offline), and talk about their business in a good way. Brand advocacy can help a business harness people-power to reach more consumers.
Brand Advocates vs Influencers
It's important to understand the difference between brand advocates and influencers. While both educate people about brands, influencers typically work transactionally. Advocates, on the other hand, work more like fans.
Let's take a look at what makes brand advocates stand apart from influencers:

Influencer marketing is based on a transactional relationship. A brand pays or sponsors an influencer to post content about its products or services on social media handles. It is like a celebrity endorsing a product but on a smaller scale. However, most influencers endorse brands they care about.

Brand advocacy, on the other hand, harnesses the goodwill of people who are already using a brand and are familiar with it. Online furniture retailer "Urban Ladder" for example came up with a #ULStory series, where they brought
on-board people who had bought their products and got them to share their experiences and feedback.
Customer Retention: A winning formula to bring brand advocates onboard
Brand fidelity and customer loyalty are the ultimate marketing goals for any company. But in a fiercely competitive market space, where customers enjoy unlimited product and service choices, how do you drive loyalty and boost retention?
While your product remains the biggest driver of sales, modern customers also value their experiences with a brand. No business can retain customers without providing outstanding brand experiences.
The following factors play a definitive role in determining customer loyalty: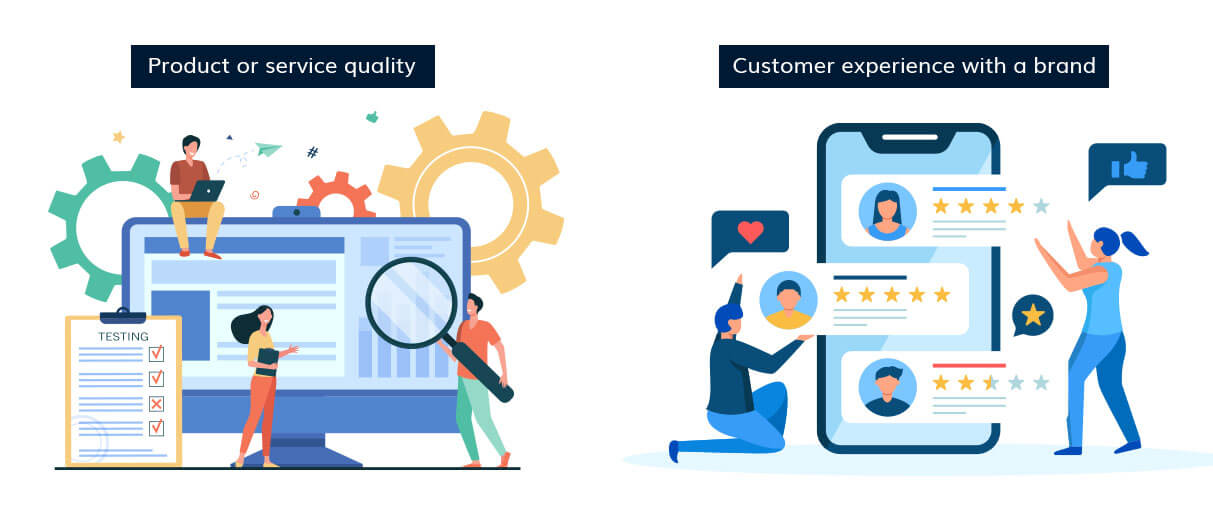 How do brands bring Brand Advocates on board?
There are some sure-shot ways.
Customer Loyalty: Building customer loyalty is a proven way of bringing brand advocates on board. However, it can get difficult for brands to manually manage customer inquiries and data, resulting in valuable leads falling through the cracks.
This is where CRM solutions like Easyrewardz Loyalty Program (LPaaS) play a key role. LPaaS assists brands in creating loyalty strategies that enhance channel partner motivation. The loyalty program solution offers businesses an end-to-end channel, with curated designs and strategies, rewards, program management, and analytics to drive measurable results.
Customer Centricity: Keeping customers at the core of everything a company does, is an important component for growing your band of advocates. After all, brand advocacy is not a transactional relationship but an emotional bond between a customer and a business. Businesses need to build a customer-centric culture to win the heart of their customers. They can do that by listening to customer feedback and taking necessary actions.
Easyrewardz Collecta is a feedback engine that captures, analyses, and promotes action to the Voice of the Customer. It helps businesses gain insights into how customers perceive their brand, enabling companies to make consumer sentiments the crux of their business, and drive customer retention.
Customer Advocacy: Customer advocacy is built by nurturing relationships with customers via meaningful engagement.
CRM solutions like Easyrewardz  CliX, a unified campaign engine, do this effectively by empowering enterprises to interact with customers and nurture relationships using the right conversations.
Building an online community of Brand Advocates
As per smartinsights.com, a whopping 4.55 billion people across the world use social media. This means brands can no longer shy away from building a robust online community of users. Being present on an online channel and reaching out to your target customers on a platform they inhabit is an important aspect of building brand advocacy.
Building an online community of like-minded individuals around a brand reinforces the connection between a customer and a brand. Brands get to connect with their audience on a one-on-one level, which in turn boosts customer loyalty and leads to more word-of-mouth publicity and referrals.
Use Case: How Forest Essentials used Brand Advocacy to go mainstream
India's homegrown luxury beauty brand "Forest Essentials" used brand advocacy through its employees and online community, to go mainstream. Walk into any Forest Essential store and you'll get a whiff of rosy mist in the air which is followed by an orange peel or sandalwood lotion patted on your palms. It transports you to a time when Ayurveda ruled India.
How did Forest Essentials harness the power of brand advocacy?
Instead of investing in digital promotions, the company put its money into training its employees to create rich customer experiences across its stores.

In order to make the employees feel more invested and to enforce trust in the brand, customer-facing teams interacted with product teams to experience the products first-hand. This way, the brand successfully managed to create 'brand advocates' within the organization.

The company built an online community to get insights into how customers perceive its products and the brand, what they're looking for, andother insights. This helped the R&D team assess customer demand and modify and curate its product range accordingly.
According to a news report, Forest Essentials reported a 31% growth in sales, from its retail stores, the French chain Sephora, travel, retail and institutional sales, and its e-commerce website. That's the power of Brand Advocacy!
The Future of Brand Advocacy
If you're catering to today's discerning consumer, all promotions, even those involving a celebrity, blogger, or influencer, need to be authentic. Off-the-cuff celebrity shout-outs about brands don't cut it anymore. Authenticity, real people who consumers can relate to, and honest recommendations, have become the new marketing mantras.
Empowering active members from online communities and bringing employees into the brand advocacy loop are the new routes to high customer engagement. Brand advocacy is here to stay and will continue to be an essential component of every successful marketing strategy.