Shopster paving the way for Brand Personification

True embodiment of 1-o-1 Marketing
Bring store to home:

The complete brand experience on a single conversation-based platform
The global pandemic has made 'contactless'– the backbone of everyday retail practice. With customers preferring low exposure, online shopping through WhatsApp and WebBot is the new buzz and promises to stay forever. The customer journey is ever-changing, and retailers need to be equipped to take steps in the direction of a technology-driven, contactless & an omni-channel approach. Additionally, now is the time to rethink retail by digitising the in-store experience using conversational commerce. Presumably, customers recognize and stay loyal with brands that closely resemble their personality. Brands must align their beliefs and aims with those of their consumers while engaging in meaningful dialogues with them. This is where brand personification comes in.
Easyrewardz Shopster enables customers to reach local stores without going there physically, through digital communication. Bringing all brand experience building blocks together in a single conversation-based platform, it is a Must-Have Sales Channel today. The CRM on WhatsApp makes it easier to establish an immediate and asynchronous communication between the customer and the brand, throughout the purchase process. Retailers gain from this novel product since it integrates 'Phygital' to attract new consumers and retain existing ones.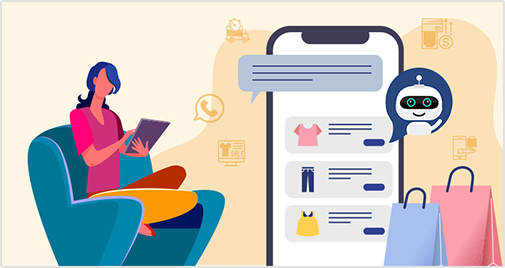 The IVR flow with the introduction of Shopster has transformed the conventional experience from Ears to Eyes which is as easy as chatting with a friend, thus giving an elevated shopping experience to the customers. In addition, the toolkit also has online payments (in-store) and personalized digital receipts feature as well. These receipts are customised with offers sharable on SMS and E-Mail.
The innovative offering allows customers to discover & shop products of their choice from wherever they are, making it a must have sales channel for the brands from 2021 and beyond. Leading brands like: The Body Shop, Levis, Bata, Lifestyle, Marks & Spencer, Max, Pantaloons and many more have already implemented Shopster and are performing exceedingly well. Have you adopted this Resilient Sales Channel, yet?
Shopster currently operates in

three modules

The first module is about

'Interaction with the customer'
Customer enrolment in loyalty program – It issues digital rewards to new and existing customers which helps to build, maintain and strengthen relationships with a large number of customers to attract and retain them. Customers can gift or share rewards with their family and friends.

Access to loyalty benefits –

Shopster ensures customers have a clear view of available reward points, coupons and vouchers. It encourages them to purchase products listed under the loyalty program. It allows customer engagement with personalised offers and explore the available rewards.
Moving to the second module which includes

interaction

already but in addition to that also includes

'engagement with the customer at the brand and store level'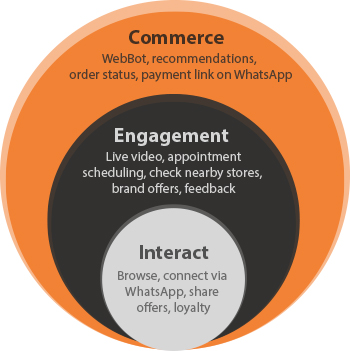 Easy access to all brand offers –

Allows customers to view new products, relevant offers and promotions in the quickest way possible. It notifies customers about the new offers, keeping them highly engaged and providing a personalized experience.

Drive customer-level actions –

Customers can build and brand their profile. The platform collects feedback from the customers to aggregates insights about the product. A satisfied customer assists you in growing your customer base by referring their friends and family for the particular product.
Live video with store staff – The platform supports Video & Voice Calling, it allows qualified leads customers to get more personalized details about the product (live display) along with a human touch, offering a much more personalised experience just like visiting a physical store.

Check nearby stores – The chatbot shows a list of nearby stores as per the customer's recent location. The technology solution has been built due to customers wanting to discover products at proximity to where they reside. This gives high accessibility of the products, across geographies and helps in driving more footfalls towards your phygital store.

Appointment scheduling – The customizable toolkit allows customers to book their visiting slots at the nearest store. Store managers book different time slots for each customer to follow the social distancing norms at their stores.

Store level campaigns on WhatsApp – With the easiest and most convenient medium with a global reach, WhatsApp campaigns can keep your customers engaged, consider your product and drive more conversions which in turn will boost your sales.
The last module of Shopster let's a brand complete the journey after

interaction

and

engagement

leading to

selling the product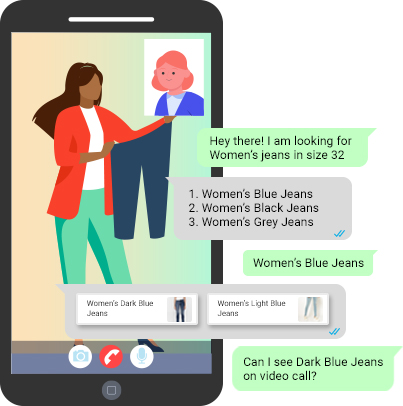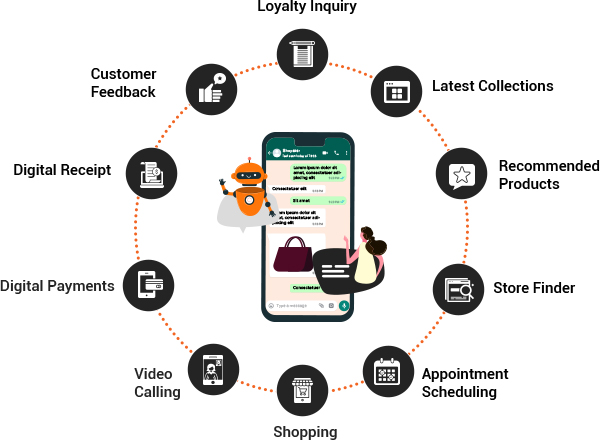 Enables sales through WebBot – Shopping bots give a fast and seamless purchasing experience to your customers.

Sharing product catalogues – This is intended to assist retailers in highlighting and sharing their offerings through a distinct product catalogue.

AI-powered recommendations – It enables customers to scale whether the product matches their expectations, all without setting foot in a store. Chatbot assists to capture a record of all previous conversations, customer activities, purchase history, and relevant data and creates a personalized user experience for customers by recommending the best products to their interest.

Status of all orders across platforms – Shopster allows your customer to track their ordered products and view their order status in the delivery process which is an influential way to expand the customer's shopping experience and build trust in your brand.

Sharing payment link on WhatsApp – Ensures a secure and intuitive payment process with hassle-free contactless payments and e-receipts. This simplifies the payment process making it the most real-time than ever before.
By tracking consumer reactions to items in real-time, Shopster has become an important pull channel that has helped retailers transform more customers into consumers, decrease returns, and create brand loyalty. As shoppers move away from conventional brick-and-mortar shops, the retail environment tries to replicate the in-store process as near as possible. The natural conversation flow ensures your customers feel heard, validated and valued. And this is what all online shoppers today expect!
Brands that have trusted us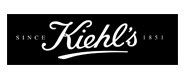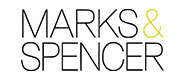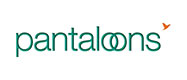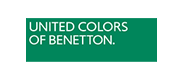 Brands that have trusted us
Accelerate your business growth with

Shopster 4.0
TAKE A DEMO
Message

'Shopster'

on 97735 72444, to Experience Customer Purchase Journey