Actionable Insights to boost
your business
Get 1 Month Free Subscription
Complete the form to start your free trial. Our team will be in touch to help you.
Use Data-Driven Insights to Unlock Growth
Get 1 Month Free Subscription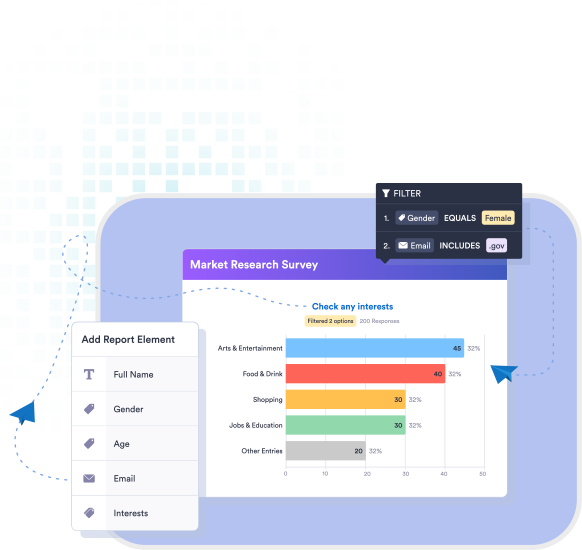 Report Builder
A ready-to-use BI tool that allows brands to create 
custom data visualizations
, comes with features like drag & drop interface, slice and dice with ease.
Custom Data Visualization
Helps build "what-if" scenarios
Make sound decisions based on real-time information
Measure the health of your biz
Strategize future plans
Share reports seamlessly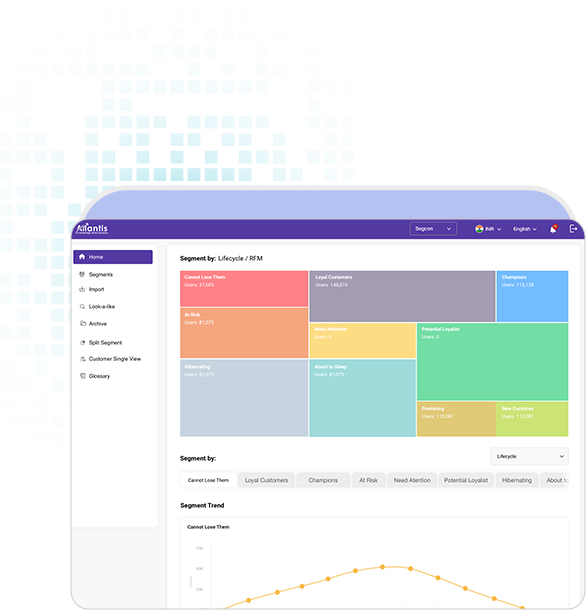 SegCon
Leverage capabilities of 
Advanced Customer Segmentation
tool to drive outcomes via targeted promotions
Effective Customer Segmentation
Targeted Communication
Better Customer Retention
Delightful Customer Experience