COVID-19's impact on the retail sector has been overwhelming and has urged retailers to reshape their customer engagement strategy in entirety. Owing to the lockdown, there has been a drastic shift in customer behaviour and some of these changes are likely to stick around as social distancing emerges as the new normal all over the globe.
Majority of Indian customers believe that it will take them 2-3 months to return to their pre-COVID-19 routines once the restrictions are lifted. Considering this, brands need to build a strong omnichannel presence to stay relevant and connected with customers in these changing times.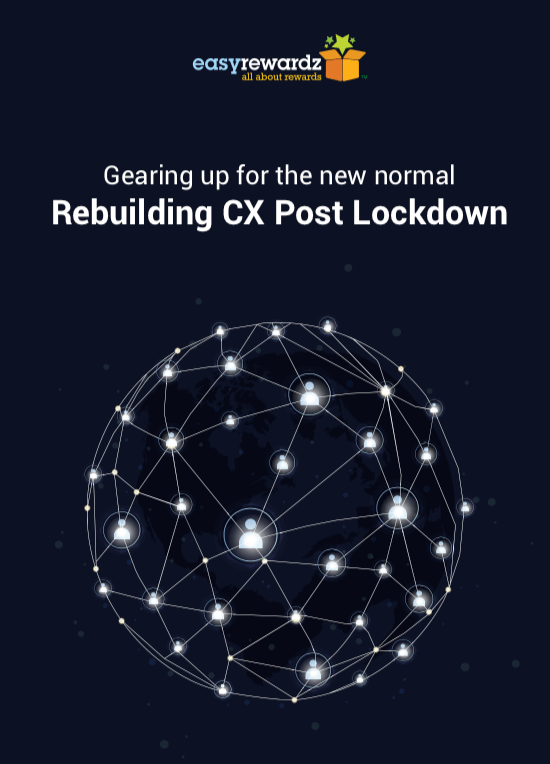 Stay ahead of the curve
Fill the form to download your free copy
The effect of coronavirus pandemic and the subsequent lockdown has resulted in a huge setback to the retail industry. Consumers across the world are looking at brands through a new lens. Brands are revisiting their business strategies to cope up with the 'new normal' world. In times like these, they need detailed, comprehensive insights to make strategic decisions quickly.
Easyrewardz conducted a survey to study the changing consumer sentiments and behavioural impacts stemming from the pandemic. This research indicates the new habits formed during the crisis which will last far beyond this crisis.
Discover shifts in consumer behavior and redesign your CX strategy to engage with the new-world consumers through meaningful conversations and boost sales.
Stay ahead of the curve
Fill the form to download your free copy